Grace Community School is celebrating well into the summer, as it found out its high school was named the TAPPS Fine Arts School of the Year.
The Texas Association of Private and Parochial Schools is the equivalent of the University Interscholastic League for public school districts. Each year, students compete in a wide variety of academic, arts and athletics programs.
Not only did Grace take home Fine Arts School of the Year, but it also can boast both the Male and Female Fine Arts Student of the Year, sweepstakes in band and much more. The school's drum line won the state championship for the fifth year in a row and the choir successfully defended its state title for the eighth year.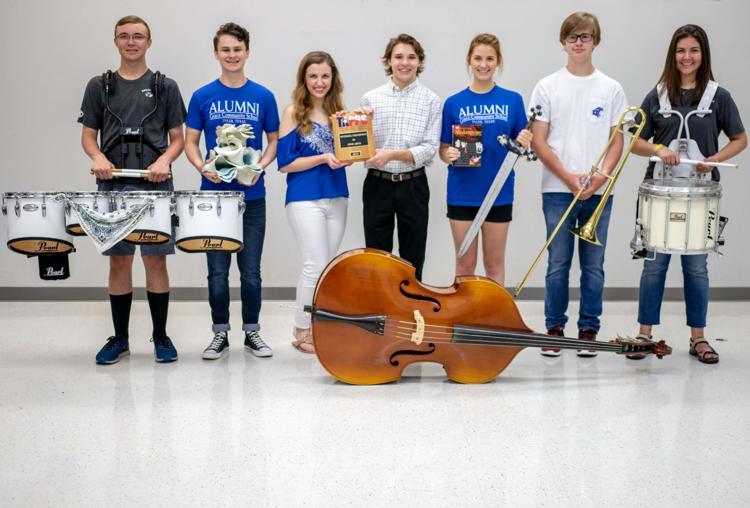 In addition to all those accomplishments, for the first time ever the school's band won sweepstakes.
Head of School Jay Ferguson said that while they're grateful for all the awards, they're even more thankful that God has led them to a conviction that developing the whole child — spiritually, mentally, physically, emotionally and socially — is only possible through a strong commitment to the arts.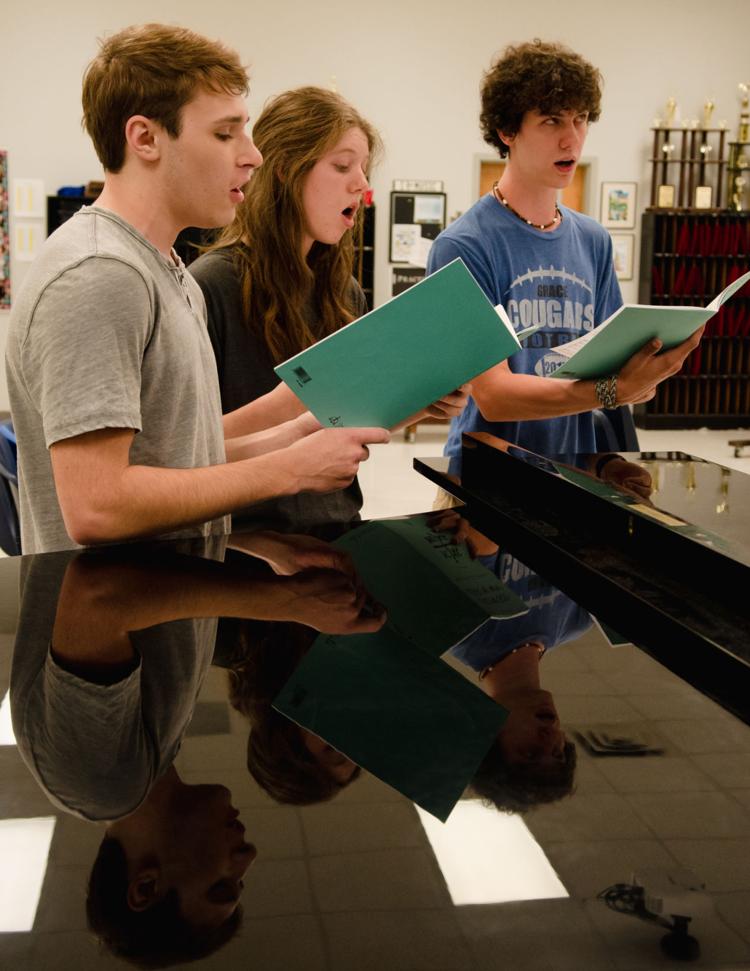 "We believe deeply there is a strong connection between the arts and children's intellectual development," Ferguson said in a written statement. "It's why we have invested so heavily in the arts."
Director of Fine Arts Jeff Shelton said he's proud of the teachers helping lead students to success in so many areas. Many students are involved in multiple arts programs.
"It takes a lot of work," Shelton said. "It's exhausting, but it's also very exhilarating and rewarding to see what the kids do."
Recent graduate Jason Reis said he didn't even realize he had been nominated for Male Fine Arts Student of the Year, and was home sick with pneumonia when the news came through.
"It's just great. It put a smile on my face," Reis said. "I was super proud and excited and didn't even know I was up there (in points)."
Reis said competing in multiple areas was stressful, but no matter how stressed he would get the programs provided an outlet.
Holly Gray won Female Fine Arts Student of the Year.
Band Director Jason Montier said all the hard work and investment is an opportunity to put worship into action.
"These fine arts are an act of worship and we want to bring our best fruits," he said. "If you don't bring your best fruits, did you really worship?"