During a commute to Tyler, Melissa Stark and her husband Daniel listened to the radio. Suddenly, a commercial for the East Texas Food Bank came on, announcing food distributions in the area. As she drove, he began to signal to the radio, and she turned to him.
"What do you want? You want to go to a food bank?" she asked.
He nodded his head yes.
Each food distribution became a blessing to Melissa and Daniel Stark. They had been going through the most difficult time of their lives. Her mother was diagnosed with stage four cancer, and weeks later, so was her husband.
With her mother eight hours away, and having to take care of her husband while caring for her two children, Melissa Stark was trying her best to stay positive and hopeful. She truly believed that both her mother and her husband would pull through.
When Daniel was diagnosed with stage four melanoma, which had affected his skull, the couple discovered weeks later he had brain tumors caused by the cancer. The tumors caused a brain bleed and soon after, Daniel Stark suffered a major stroke, taking away his mobility and ability to verbally communicate.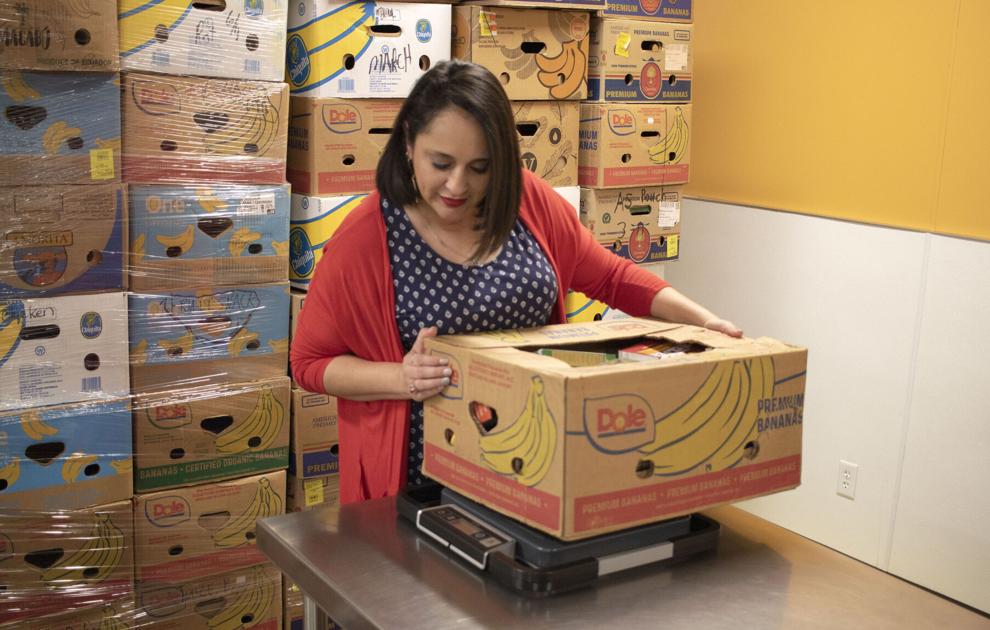 The commercial they heard during the commute from their home in Kilgore to receive chemotherapy at the UT Health Northeast MD Anderson Cancer Center in Tyler, opened an opportunity for the family. From that day forward, anytime the East Texas Food Bank held a food distribution event, the couple planned their day and scheduled appointments around that time.
"He enjoyed it. I think in his mind, he was still providing for the family by bringing groceries home, even though he wasn't working and I wasn't working at the time," she said.
When they received the food from the food bank, she wasn't sure if that's how much food each family received or if they just felt sorry for her because the supply was so much.
"Went we went through, the volunteers asked us how many are in our family and they looked in and they saw my husband. He still had his little wrist thing on from the doctor's office and everything," she said.
The couple got home and were able to fill their freezer. They had produce, cans, beans and rice.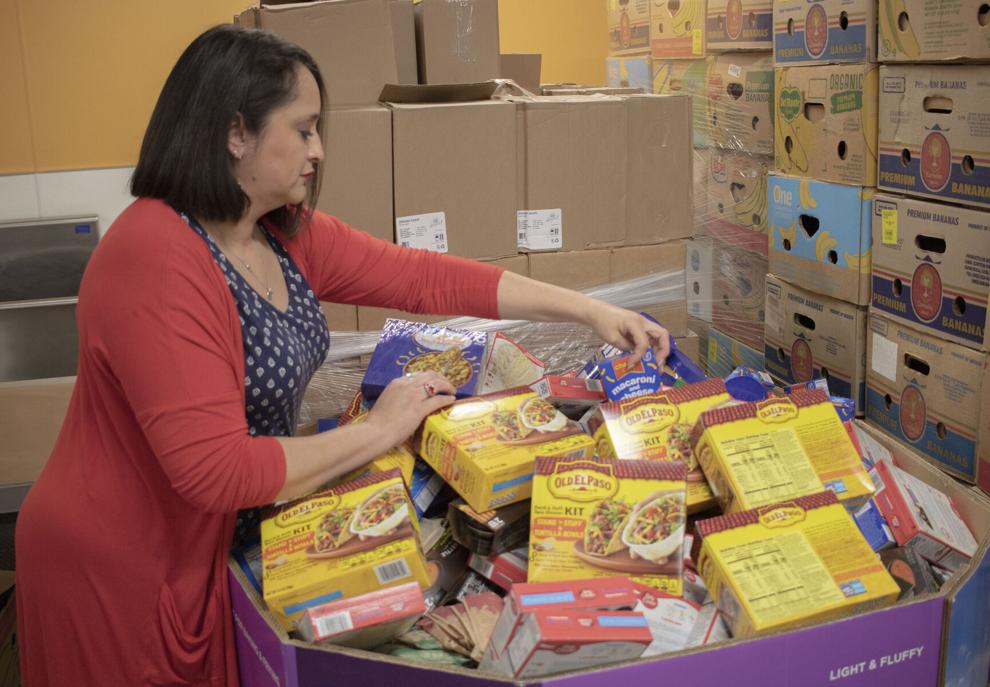 Grateful and overjoyed, the two had discussions about volunteering at the East Texas Food Bank when he got better. It was always a goal for them to show their appreciation by volunteering their time and labor.
During their travels to receive medical attention in Tyler, Melissa Stark was laid off. She lost her income, benefits and life insurance. Months later, Daniel Stark lost his job.
Throughout the hard struggles they were facing as a family and going in and out of hospitals, there was a limit in their support group because of COVID-19 restrictions.
"If you're either having a baby or you're in the hospital for an illness, you always have the friends and the family and your spiritual people that come and are there for you. They're holding your hand, they're hugging you, they're telling you everything's going to be okay. We didn't have that. COVID took all of that away. My own children could not be there with us," she said.
She found a glimmer of hope after continuously posting updates through Facebook for friends and family to keep up.
"I put everything on Facebook, 'This is what we're going through,'" she said.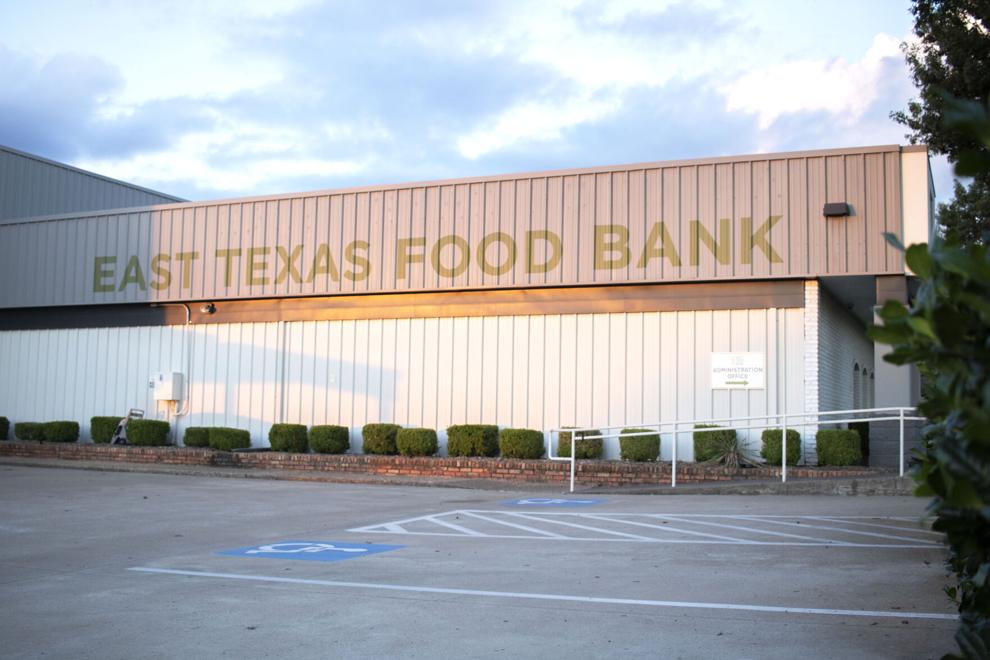 After reading her updates, a group of spiritual brothers and sisters put money together and brought the funds to her.
One of those spiritual sisters worked at the hospital they were staying at. She became the only person she could see, unless nurses allowed the couple to quickly run downstairs and see their children.
One day, that person brought an envelope filled with money to Melissa. It was enough to get through one more month of insurance for her husband.
"To have that one person that I could depend on at the hospital, was awesome. It was really nice to have that because every now and then I could text her, 'Hey, I need some spiritual help here,'" she said.
Her spiritual sister would go upstairs, and Melissa Stark would come out of the room. Together, they would pray.
"You think about all the other people in the hospital that didn't have family members there because they could speak," she said.
Melissa Stark said she was only allowed to be with her husband in the hospital because he could not verbally communicate. She kept publishing on Facebook and posting their "blessing of the day" when anything good happened.
The day she got that money from her spiritual sister, Melissa called her mom, as usual, to check-in and share the good news.
Her mother didn't answer her phone calls or text messages. Soon, Melissa Stark would find that her mother hadn't been telling her the truth.
"Everytime I asked my mom, 'Mom, how's your cancer doing? How's this, how's that?' She would always tell me everything was good and that the doctors were happy with her progress. She wasn't telling me the truth. She was keeping that to herself because she knew I had so much on my plate," she said.
That evening, her mother called her and told her she was being put in a hospice treatment center.
"I said, 'Hospice?' She said 'Yeah, mija, I'm not doing good,'" she said.
At the time, Daniel Stark was in rehab and traded places with a friend, who stayed with her husband for a week. At 4 a.m. Melissa Stark rushed to her mother in West Texas.
At that point, her mother was no longer able to speak. Melissa Stark stayed by her side.
"I talked to her and I said, 'Mom I know you're tired and I know that you don't want to let us go, but I'm here. I'll take care of Jason and dad. You can go.'"
Because of the eight-hour drive, Melissa was tired. Taking care of her husband had become a full-time job. She got no sleep.
"I told her, 'I'm going to take a nap.' I laid down on the couch, and in 30 minutes, they came and told me she was gone. I think she was holding on for me," Melissa Stark said.
After saying their goodbyes to her mother, the friend who had been with her husband called her and told her he wasn't doing good.
"I think that my mom's death, because he looked at my mom as his mom, I think it affected him, too," Melissa Stark said.
In October, exactly three weeks from the day her mother died, Melissa lost her husband of 27 years.
After the initial mourning of the loss of the two most important people in her life, Melissa began the job hunt, which eventually led her to the East Texas Food Bank, the place that had provided free food during the hardest time of her and her husband's life, and the place where the two agreed to volunteer after he got better.
She had another job offer she hadn't yet accepted.
"Something was telling me, 'You have to go to the East Texas Food Bank,'" she said.
After interviews and telling her story, Melissa Stark was hired to work as a receptionist at the food bank through a temp agency. A few weeks ago, she was offered permanent employment as an office manager and administrative assistant to the CEO. She is no longer a temp, but an employee at the place that was a source of support for herself and her husband.
"That was my thing. I always told my husband that my next job, my next career, I was going to help people. Whether it was through being an advocate for melanoma, cancer, some type of advocate, that's what I wanted to do," Melissa said.
Through the East Texas Food Bank, Melissa Stark has been helping the people that were also laid off with her to obtain groceries. As a bilingual professional, she has also assisted the Hispanic community to learn about food distributions and programs.
Today, Melissa Stark's two children carry on both her mother and her husband's legacy.
Her son learned to crochet through his grandmother. He made a name for himself in the knitting industry by making his own patterns. He has also been featured in magazines.
Her daughter is pursuing nursing for everything she saw her father go through. Melissa Stark said her daughter received first-hand nursing experience as she would often help her father do simple things, such as help brush his teeth when he was ill. Part of getting into the nursing program is to volunteer, so her daughter will be volunteering at the same place her father longed to volunteer at.