The East Texas Crisis Center honored its annual Hope Award recipients Friday. 
The awards ceremony recognizes residents and agencies who help victims of sexual violence.
District 5 City Councilman Bob Westbrook read a declaration from Mayor Martin Heines declaring April Sexual Assault Awareness Month in Tyler. 
Keynote speaker Rebecca Fears, forensic nurse coordinator at UT Health-Tyler, spoke about the need to stop blaming the victim, believing the survivor and what can be done to prevent sexual assault. 
Fears said to stop sexual violence more people need to start believing victims. 
"Believe this actually happens," Fears said. "Sexual assault is not any more falsely reported than any other crime. If we start by believing the survivor, we can stop the victim blaming." 
Fears said women don't expect to be sexually assaulted when they go to a party. 
"They expect to have some drinks and probably have a hangover the next day," she said. "They expect to take an aspirin and drink some water when they wake up in the morning. They don't expect to be sexually assaulted."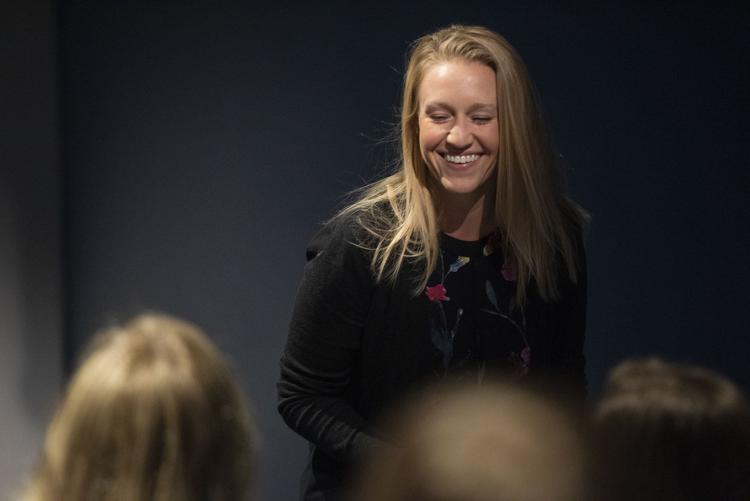 Fears said her work at the hospital with sexual assault survivors starts by making them comfortable. 
She said she uses breathing exercises and with children uses balloons and balloon animals to build rapport.
Fears said the best evidence is collected as soon as possible after the assault but that sexual assault nurse examiners can collect evidence up to 120 hours after the assault. 
She said victims can go to the hospital and be examined without law enforcement being notified.  
"This gives the survivor time to think about what they want to do," she said. "It's also not true that evidence can't be collected if someone takes a shower or used the bathroom after an assault."
Fears worries about the way sexual assault is portrayed on television. She wants people to know that most victims don't have physical injuries. 
"Anyone who saw 'Grey's Anatomy' last night saw a victim with injuries," she said. "That's not right. Survivors don't always have physical injuries. There is more health care they need."
She said changes are coming to help with the backlog of sexual assault kits awaiting testing. 
"Victims will be given the number to their kit and they will be able to log into a website and see where the kit is," Fears said.
Fears said she wears a pin for the I Ask Campaign to bring awareness about consent and proper touching of others. 
This year's Hope Awards were presented to Bethesda Heath Clinic, UT Health-Tyler and Sydney Laxo, a sexual assault nurse examiner at UT Heath-Tyler.
Laxo was honored for helping survivors through the examination process. 
Bethesda Health Clinic was honored for its work with clients of the East Texas Crisis Center. 
UT Health-Tyler was honored for work in forensic examinations and for providing help to about 160 survivors each year. 
The East Texas Crisis Center is hosting a screening of "I Am Evidence," a documentary film exposing the backlog of untested rape kits in the county. 
The documentary can be seen from 6:30 to 8:15 p.m. April 29 at AMC Classic Tyler 14.