The attorney for a man accused of killing a 10-year-old East Texas girl said he will seek to have the capital murder trial relocated. 
Gustavo Zavala-Garcia's defense attorney said he plans to file a motion for a change of venue, a motion to suppress some evidence and a constitutional motion that will be heard during an April 4 pretrial hearing.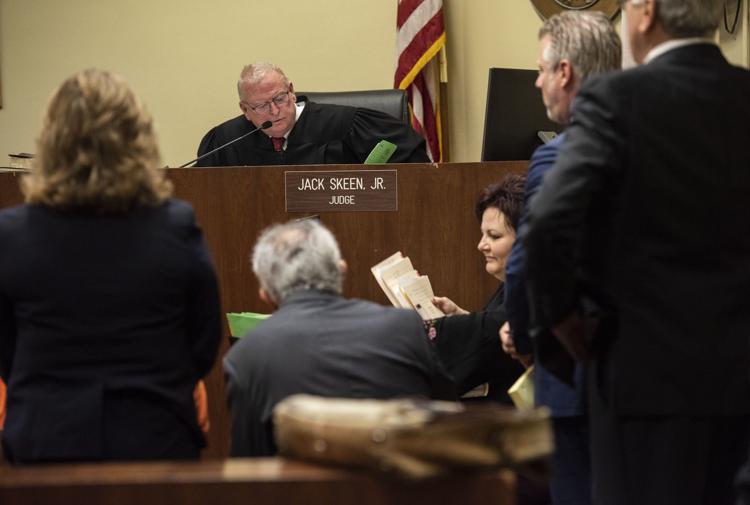 Zavala-Garcia, 26, is accused of the 2016 killing of Kayla Gomez-Orozco and if convicted on the capital murder charge could be sentenced to death.
His defense announced their intentions during a pretrial hearing Thursday in the 241st District Court in Tyler. 
In addition, the defense said an expert will review the results of DNA testing conducted by the University of North Texas lab and the review would determine if the defense seeks additional testing.  
Smith County District Attorney Jacob Putman told the court he had been in touch with the University of North Texas lab where the mitochondrial DNA testing is in the review process.
"They couldn't give me a date," Putman said. "I believe we are on track to have the results next month."
Judge Jack Skeen said additional DNA test results are expected to be returned by the end of April, with Zavala-Garcia's trial slated to begin July 15 after four weeks of jury selection.
On Thursday, Zavala-Garcia was shackled and handcuffed when he was ushered into court and sat surrounded by two court interpreters and his two court-appointed defense attorneys.  
Zavala-Garcia's next court appearances are set for April 4 and May 2. The court anticipates sending out jury summonses in May. Jury selection is set to begin June 6. 
Zavala-Garcia is accused of killing Kayla in November 2016. He was related to her by marriage and he was among the last people to see her before she went missing Nov. 1, 2016, from the foyer of Bullard First Assembly on U.S. Highway 69.
Her body was found four days later in a well on the property where Zavala-Garcia lived, in the 22100 block of Farm-to-Market Road 2493 (Old Jacksonville Highway) in Bullard.
It is unclear what exactly caused her death, and at the time the indictment was released, then-District Attorney Matt Bingham declined to comment, citing the restrictive and protective order in the case.
In the indictment, prosecutors contend Zavala-Garcia attacked Kayla and sexually assaulted or attempted to sexually assault her after her kidnapping.
Prosecutors also contend he struck Kayla with and against a blunt object, asphyxiated her and drowned her.
TWITTER: @LouAnnCampbell