Two of the three suspects accused in the fatal robbery of a local Conoco gas station in January 2017 were in the Smith County Courthouse on Friday for a pretrial hearing.
Dameon Jamarc Mosley, 25, Lamarcus Hannah, 32, and Kedarias Hayes Oliver, 23, all of Tyler, face capital murder charges in the death of Billy Dale Stacks, 62, of Tyler.
Stacks was working at the Conoco gas station at 3319 NNE Loop 323 as a clerk when the store was robbed. Officials said Stacks sustained gunshot wounds to his head and shoulder and later died from his injuries.
Mosley and Hannah's cases were called separately. The two were never in the courtroom at the same time. Oliver's case was not called due to his lawyer being at a court proceeding in another county.
Mosley was led into the 114th District Court courtroom from a side door when his case number was called. He wore an orange Smith County Jail jumpsuit, leg irons and handcuffs attached to a belly chain.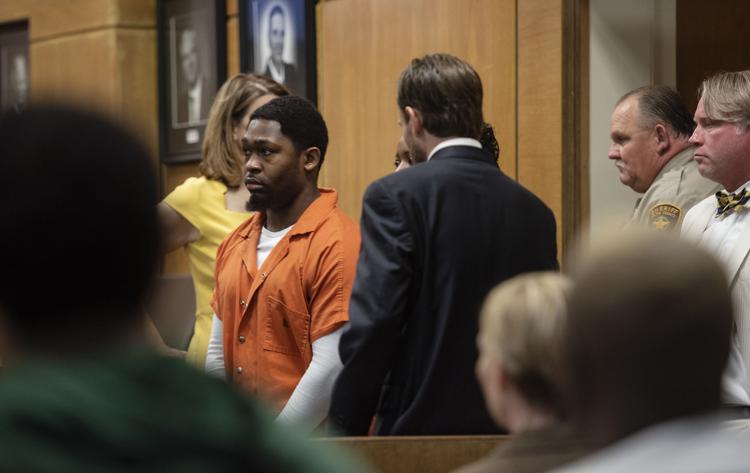 Mosley stood in front of 114th District Court Judge Christi Kennedy with his defense attorney.
Smith County District Attorney Jacob Putman said his office is waiting on DNA testing results to come back from the lab.
"I expect to have the results back a week from today," Putman said. "If not, it will be back early the following week."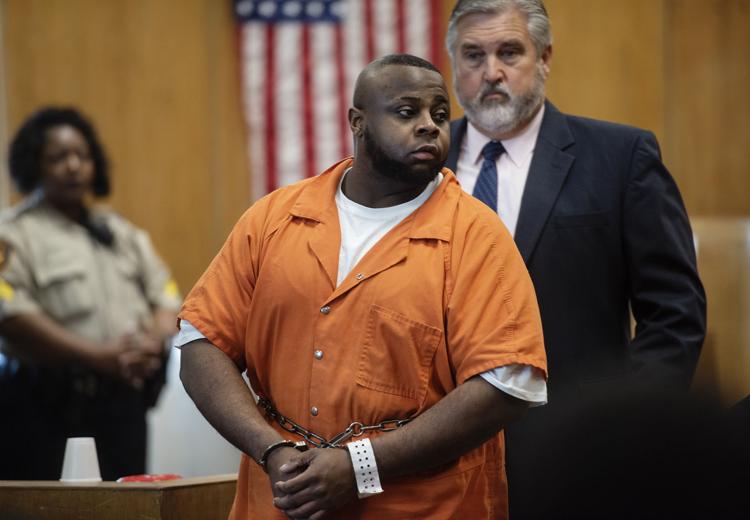 Mosley was escorted out of the courtroom and through the courthouse hallway prior to Hannah's case number being called and Hannah coming into the courtroom.
Hannah also wore an orange Smith County Jail jumpsuit, leg irons and handcuffs attached to a belly chain.
Putman repeated his prior announcement about the DNA evidence testing while Hannah and his defense attorney stood in front of Kennedy's bench.
Kennedy said the next hearing for the three suspects will be scheduled for July 25.
She said the July 25 hearing date puts her very close to the day she will have to order jury selection.
"I am planning to order voir dire," Kennedy said. "Just so every one knows."
Smith County judicial records indicate Mosley, Hannah and Oliver are scheduled to be back in court at 8:30 a.m. on July 25 for their pretrial hearings.
Mosley's jury trial is scheduled to start Oct. 17, according to judicial records.
Judicial records show Hannah's jury trial is scheduled to start Nov. 4.
Oliver's jury trial has not been scheduled, according to judicial records.