A black sedan was suspended in the air at the T.B. Butler Fountain Plaza in downtown Tyler on Thursday as part of a Texas Department of Transportation's traveling display for the 18th annual Click It or Ticket campaign.
"Kailee's Crash" is a sculpture reenacting the car crash that killed 16-year-old Kailee Mills just two blocks from her house on Oct. 28, 2017, in Spring.
TxDOT worked with the family to create the display that catches the moment in time that ended Kailee's life.  
"We know it's a powerful image," Kailee's father, David Mills, said. "It's impactful and we know someone out there will see it and hopefully change their mind about wearing their seat belt."
Mills and his wife, Wendy, stood in front of the sculpture and told their story of heartbreak after losing their daughter, who would have been 18 on Monday and would have been graduating from high school next weekend.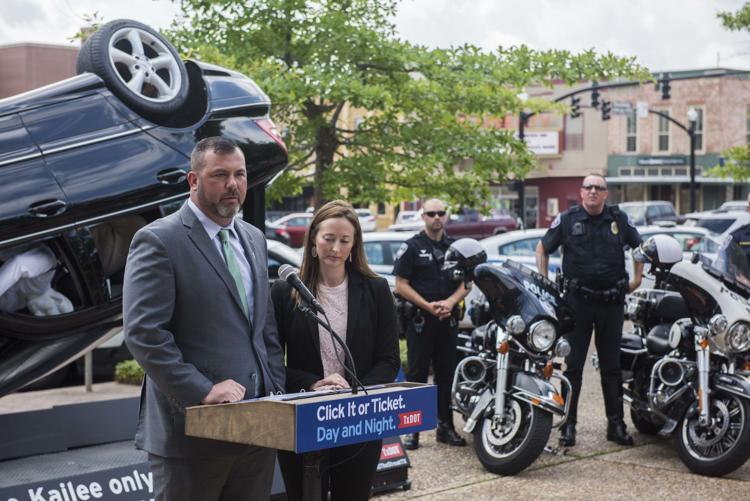 "In the blink of an eye she was gone," David Mills said. "She left our house with some friends to go to a Halloween party. They were only going a mile away."
Mills said his daughter was in the back seat. She took her seat belt off to take a selfie with her friend. The driver lost control of the car, causing it to go off the road and flip over and eject Kailee through the window of the back seat. 
"Her three other friends in the car walked away with minor cuts and bruises, but Kailee was killed when she was ejected from the rear window," Mills said. "They were wearing their seat belts. I know she would still be here."
The Mills are working to ensure their daughter's death can serve as a lesson to others about how important it is to wear a seat belt. They created the Kailee Mills Foundation to help other families who have lost a loved one in a car crash. 
The foundation provides financial support, grief counseling and scholarships. 
"We want to turn the loss of our daughter into something positive," Mills said. "We put our energy into helping build awareness for the importance of seat belts and hopefully we can prevent another family from having to go through the horrible pain of losing a loved one simply because they weren't wearing their seat belt." 
Mills said he wants to encourage parents to set good examples for their children every time they get in the car and to have conversations about wearing seat belts. 
"It only takes three seconds to put your seat belt on," Mills said. "It's probably the most important three seconds of your life."  
The media launch event featured messages from the Texas Department of Public Safety, the Tyler Police Department and UT Health East Texas-Tyler.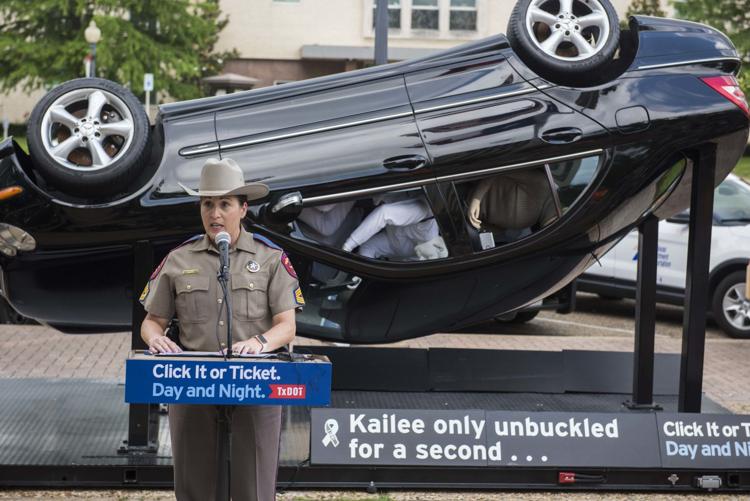 DPS public information officer Jean Dark said state law requires that all occupants of the vehicle wear a seat belt and that children be restrained in a child safety seat that is appropriate for their age and size no matter what time of day it is. 
"We are stepping up our patrols through June 2 to include Memorial Day weekend," Dark said. "State troopers are going to be out there. Make sure you click it or ticket."
The Tyler Police Department's evening traffic supervisor, Sgt. J.H. Burge, said pickup drivers are less likely to wear seat belts than people who drive cars, and many people don't wear their seat belts at night.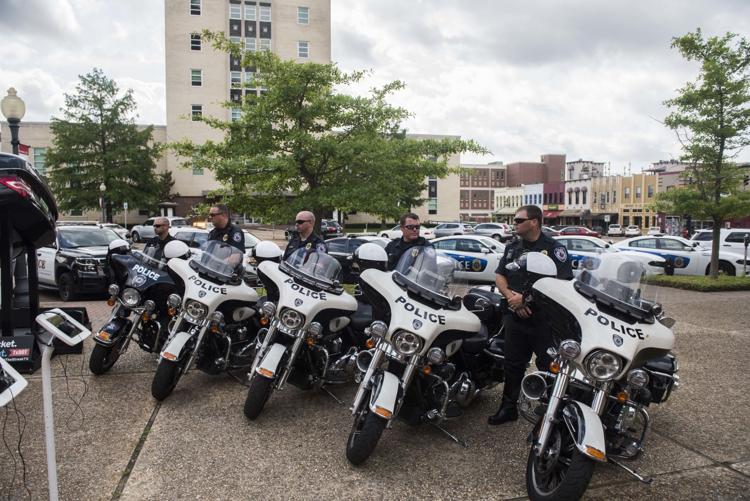 "If you're one of those you can expect local law enforcement to be watching for you," Burge said. "During the increased seat belt enforcement period you will be pulled over and get a ticket."  
Burge said the police department hopes the ticket might save your life one day because people will think about it in the future. 
Visit texasclickitorticket.com for more information on the campaign.
Visit kaileemillsfoundation.org for more information about the Kaliee Mills Foundation.