One hundred people sang folk songs together over a warm meal on Saturday as the culmination of the 9th Annual Art of Peace event in Tyler.
The event at the Ornelas Center featured musical performances by Art of Peace co-founder Rabbi Neal Katz with Dallas songwriter Bill Nash. The duo performed songs written or made popular by American folk singer and social activist Pete Seeger.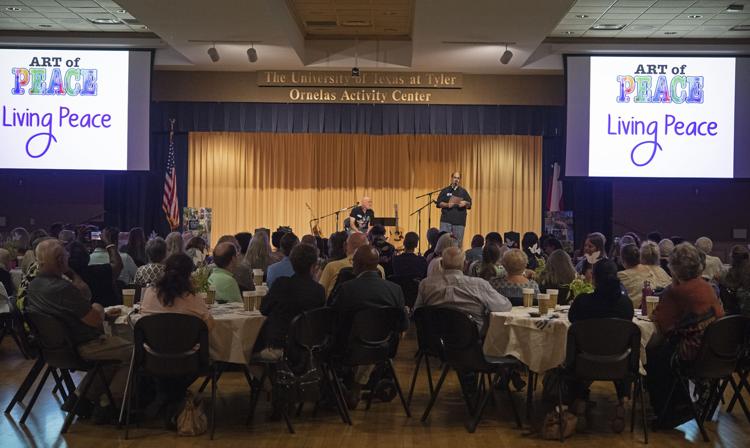 "Pete believed his music could change the hearts and minds, and his music was in service of his activism," Katz said. "He was an active steward of the environment who worked for civil and labor rights, racial equality, international understanding and anti-militarism." 
Seeger's popular works include the songs "Turn, Turn, Turn" and "If I Had a Hammer." 
The theme of Art of Peace was Living Peace. The event organizers chose to honor the people of Tyler as the year's Peace Honorees.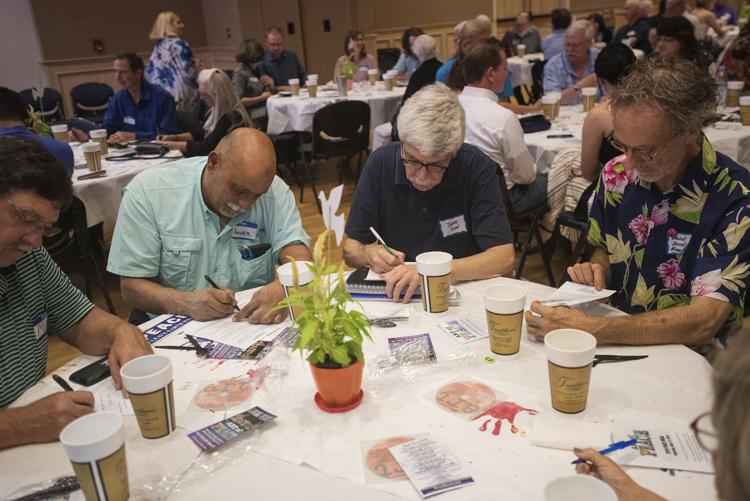 People were encouraged to write notes nominating someone they know for inspiring peace in Tyler.
The night concluded with the crowd gathered together for a group hug photo.