During the week before the Super Bowl, Kansas City Chiefs quarterback Patrick Mahomes joked his fiancé, Brittany Matthews, could have their first baby during the game.
However, the due date was several weeks later, and today, their child was born. Mahomes and Matthews posted the same photo on their social media channels today.
Sterling Skye Mahomes was born Saturday and weighs 6 pounds and 11 ounces.
Their story based in Tyler has captured the hearts of America with their story, dating since their early high school years at Whitehouse ISD to separate colleges, his career in the NFL and her career as a professional soccer player and now an entrepreneur.
Here are stories from the pregnancy photo shoot:
The family is arriving in Kansas City as Brittany Matthews posted another stunning photo shoot from her pregnancy.
In an Instagram post today, she said, "Ready to meet you baby girl."
Patrick Mahomes and Brittany Matthews posted a photo shoot of final days of pregnancy photos that were viewed over 200,000 times in the first hour.
Patrick's mother, Randi Mahomes, said in a post, "Beautiful!!! Waiting patiently to meet my granddaughter." Randi Mahomes has left Tyler and is now with her family waiting for the baby.
The family is together waiting, as Jackson Mahomes (jacksonmahomes on Instagram and TikTok and twitter) has posted fun family photos.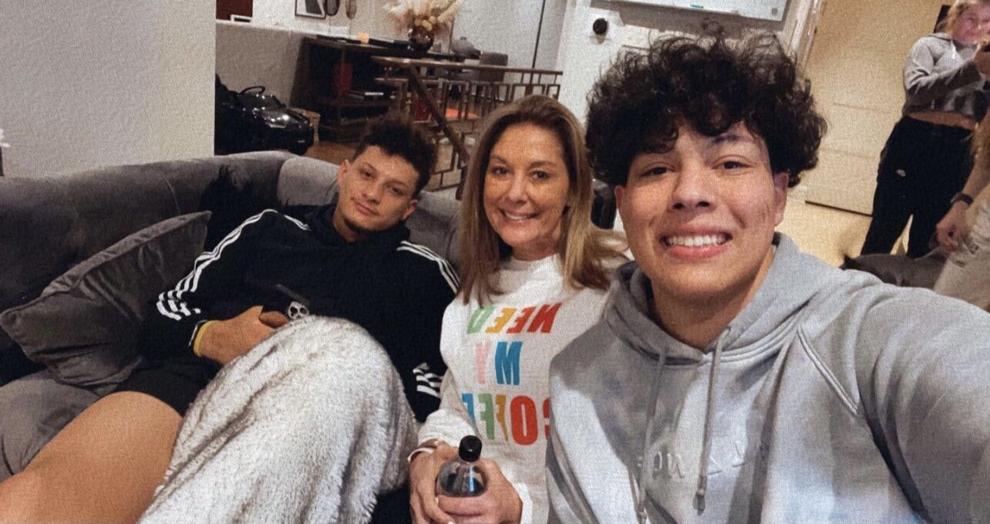 The Whitehouse couple post is on Matthews' Instagram page (brittanylynne) with Patrick in a sharp suit and Brittany wearing a majestic gown.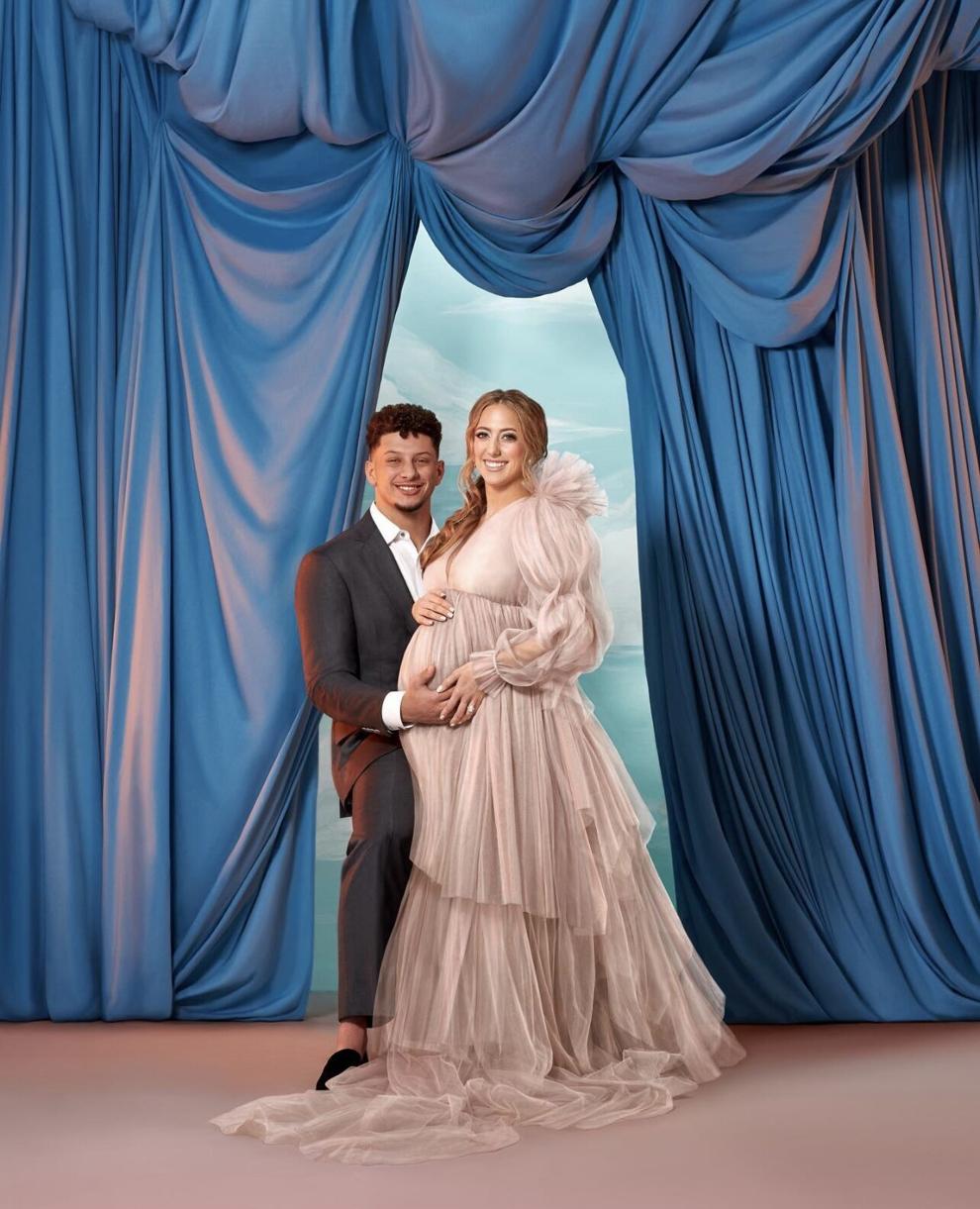 Here is a timeline of the "Year it Was" for the couple and a look back by Brandon Ogden back to 2013:
Sept. 1, 2020: Mahomes gets Super Bowl ring and gets engaged to Brittany Matthews.
Sept. 29, 2020: Matthews announces she and Mahomes are expecting a child.
Oct. 21, 2020: Mahomes and Matthews announce that their expected child is a girl.
Patrick Mahomes had about as good of a 2020 as possible.
Now, he's looking to start 2021 the same way 2020 started — with another Super Bowl victory.
Mahomes and the Kansas City Chiefs will take on the Tampa Bay Buccaneers in Super Bowl LV Feb. 7 at Raymond James Stadium in Tampa, Florida.
Last season, Mahomes finished his season in Miami, Florida, as the Chiefs defeated the San Francisco 49ers, 31-20, in Super Bowl LIV.
Here is a look back at Mahomes' 2020 — The Year it Was:
Feb. 2, 2020: Mahomes led the Chiefs to a win over San Francisco in Super Bowl LIV, and he was named the game's Most Valuable Player. Mahomes finished 26 of 42 for 286 yards, two touchdowns and two interceptions, adding 29 yards on nine carries on the ground.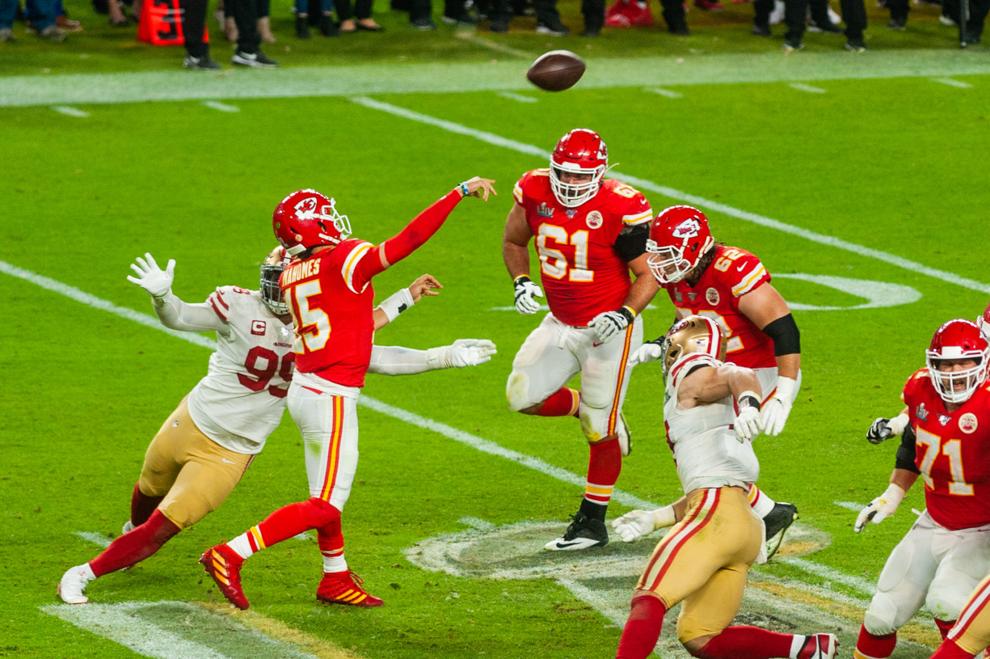 Feb. 3, 2020: Mahomes visits Disney World.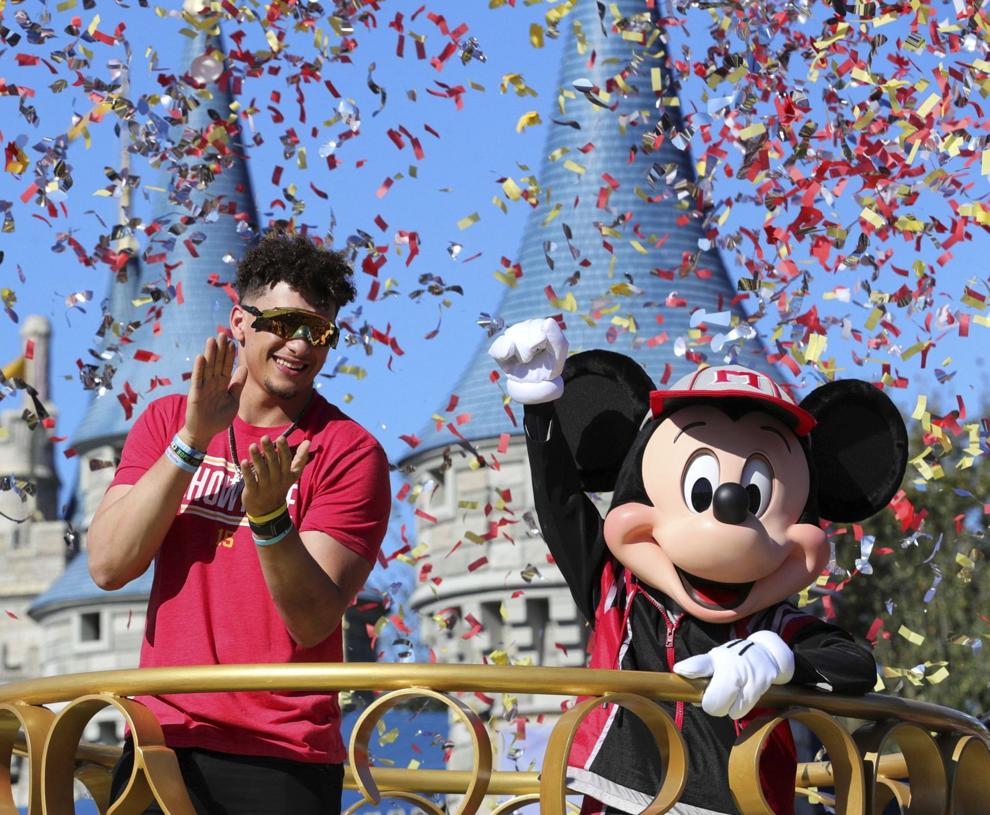 Feb. 5, 2020: The Chiefs have their celebratory parade. Mahomes chugged a beer. He also caught another beer from a fan and chugged it. Mahomes then passed a beer to a cameraman, who chugged the beer. Mahomes also threw a football to a kid in the crowd.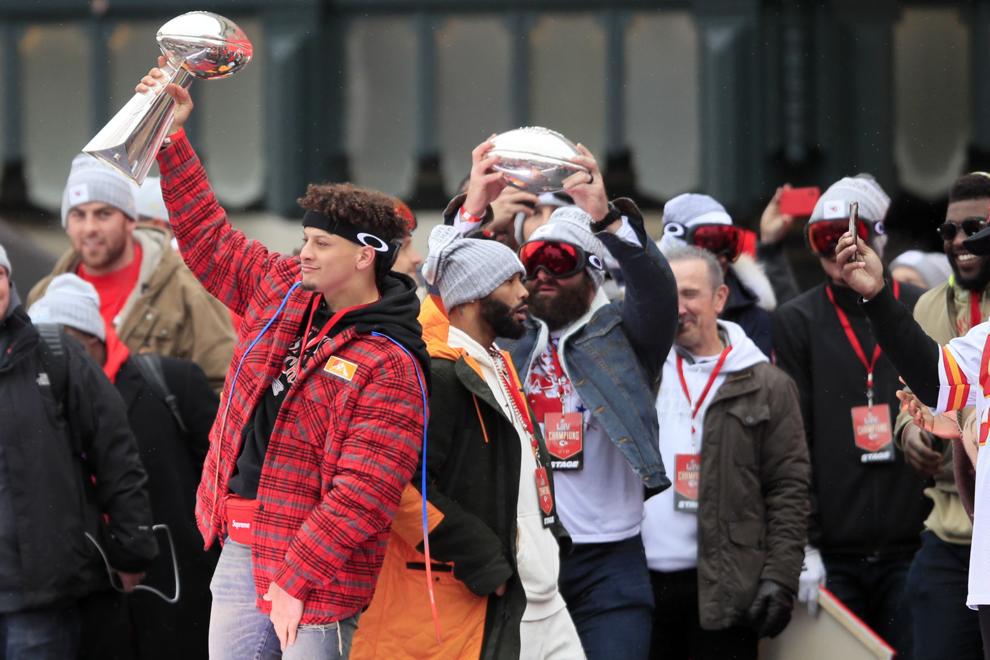 May 23, 2020: Mahomes spoke at Texas Tech's virtual graduation
June 2, 2020: Mahomes was named to the NFL's All-Under-25 Team.
June 4, 2020: Mahomes posts video on Twitter with other NFL players about racial equality labeled #StrongerTogether.
June 20, 2020: Whatburger announced it was answering Mahomes' wish of bringing a Whataburger to Kansas City.
July 6, 2020: Mahomes signed a 10-year extension worth $503 million — the richest contract in sports history.
July 10, 2020: Mahomes competes in American Century Championship golf tournament.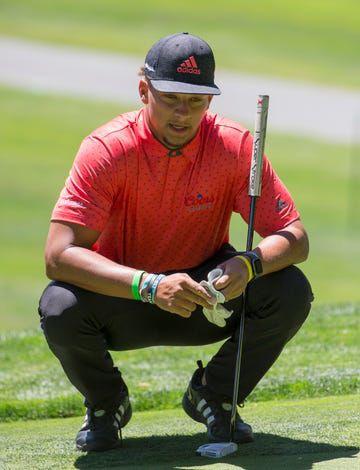 July 14, 2020: Mahomes was revealed on the cover of GQ Magazine.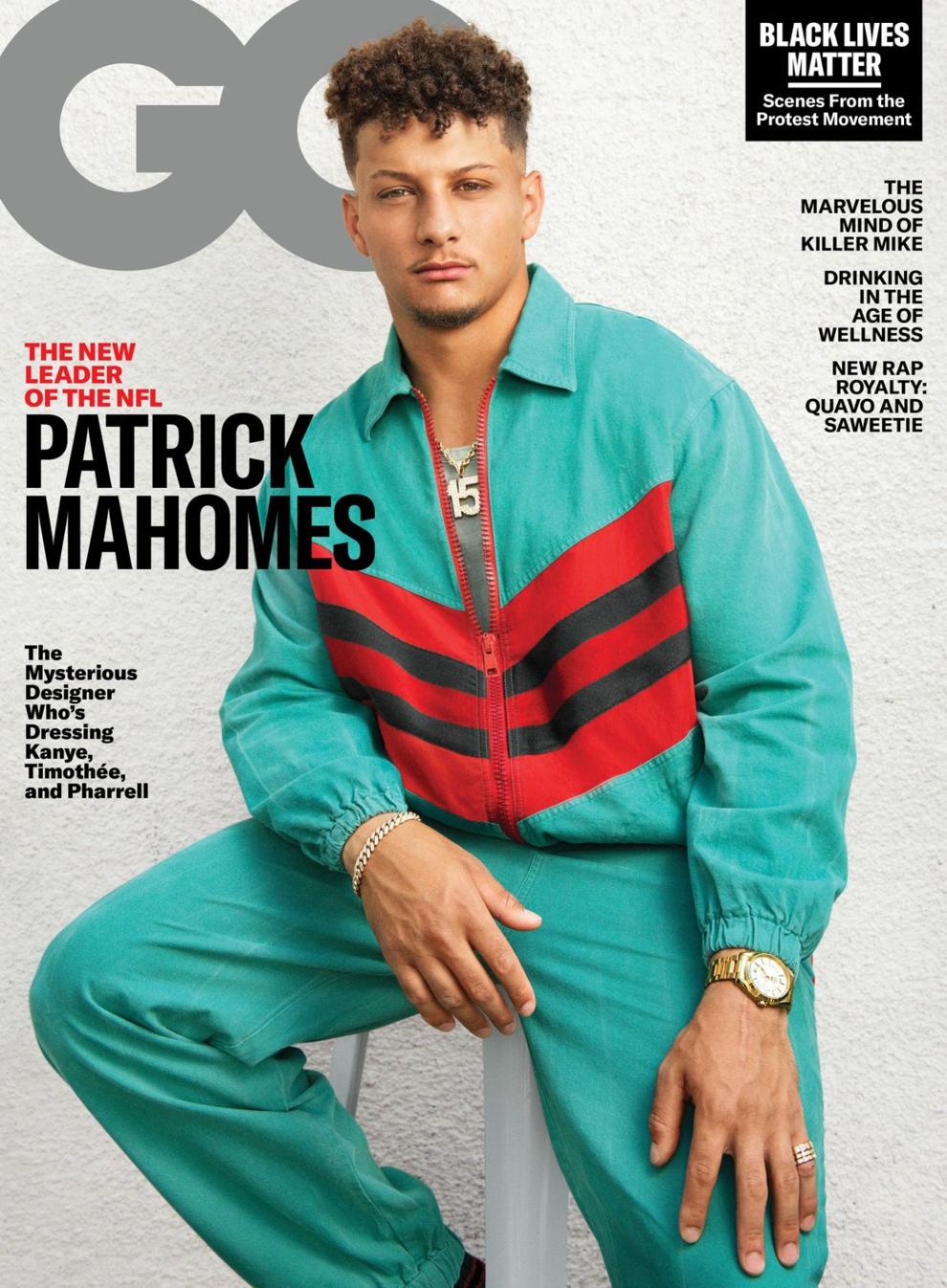 July 28, 2020: Mahomes became a member of the Kansas City Royals ownership group.
Sept. 1, 2020: Mahomes gets Super Bowl ring and gets engaged to Brittany Matthews.
Sept. 29, 2020: Matthews announces she and Mahomes are expecting a child.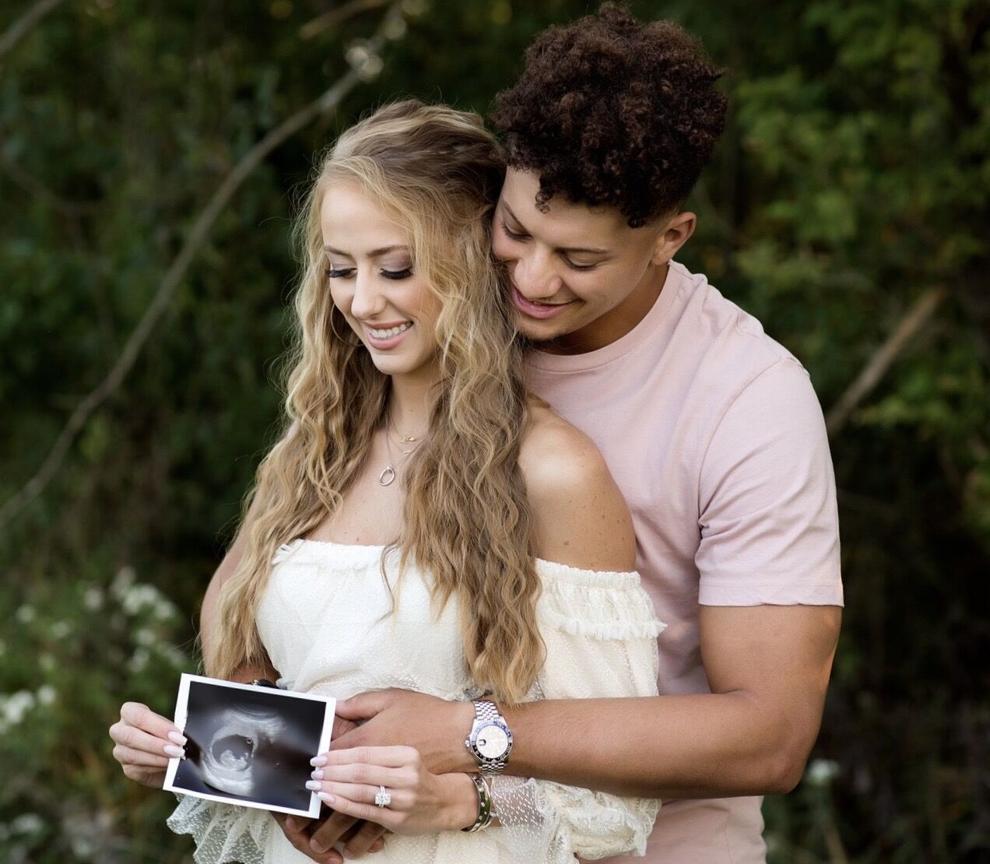 Oct. 21, 2020: Mahomes and Matthews announce that their expected child is a girl.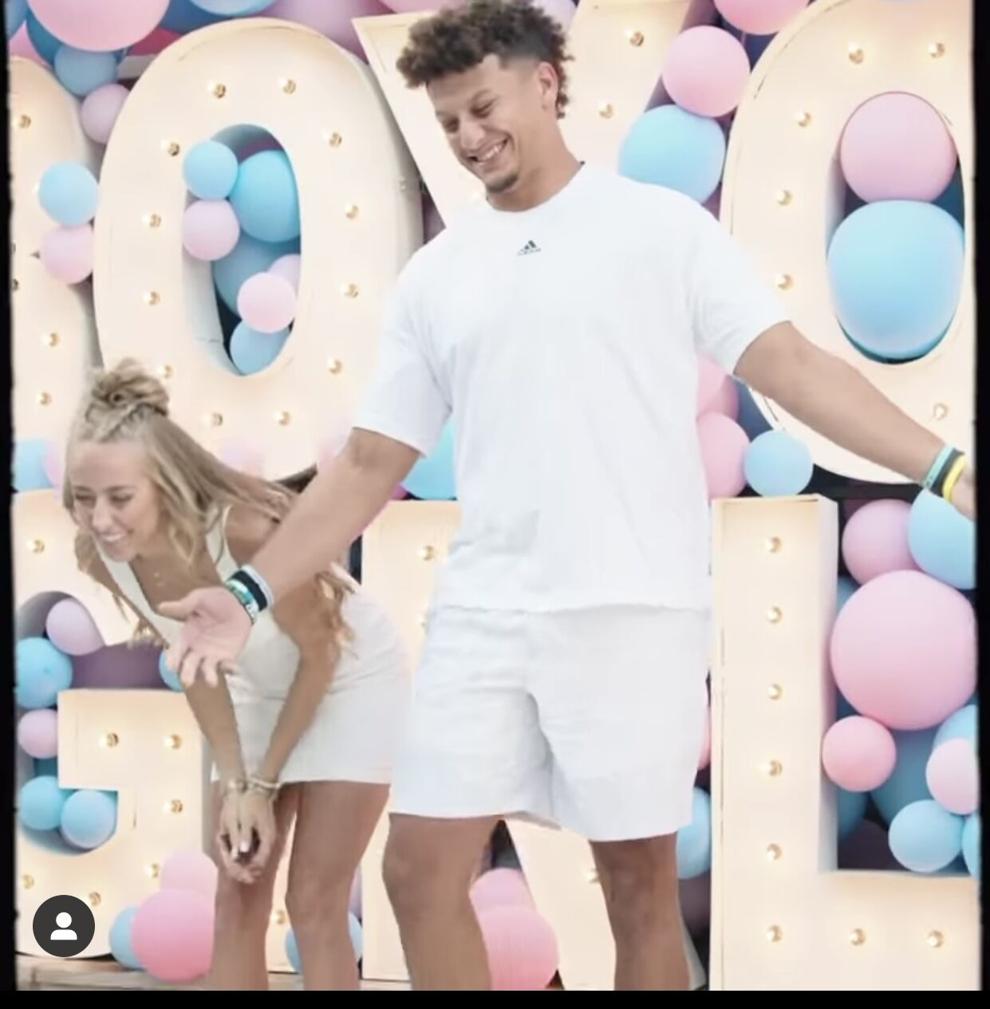 Oct. 28, 2020: Mahomes asks for an NBA team to come to Kansas City.
Nov. 6, 2020: Mahomes earns presidential votes.
Dec. 8, 2020: Mahomes named Sportsperson of the Year by Sports Illustrated.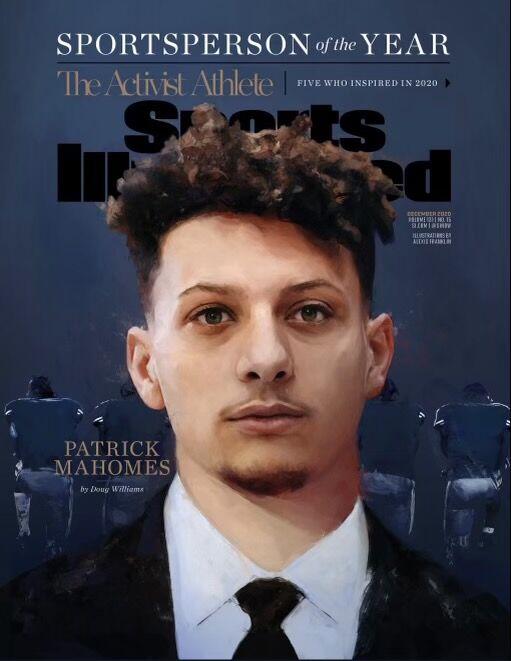 Dec. 10, 2020: Mahomes releases Whitehouse maroon-inspired Adidas shoes.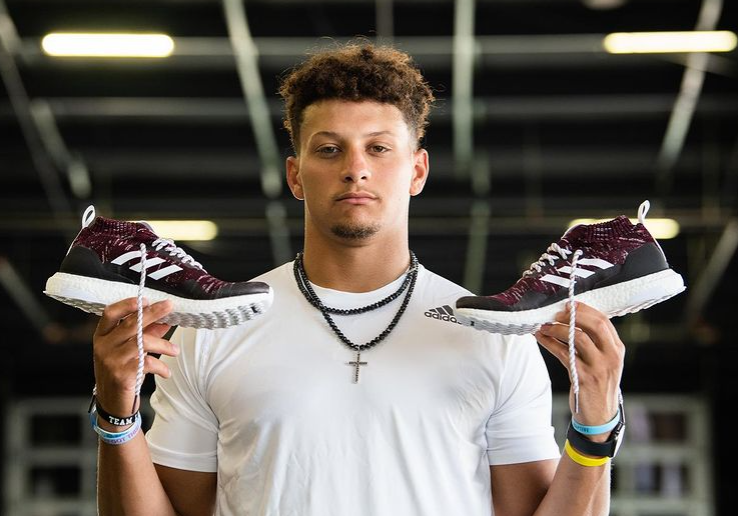 Dec. 22, 2020: Mahomes earns 342,353 Pro Bowl votes, the most in the NFL.
Sept. 17, 1995: Patrick Lavon Mahomes II is born in Tyler to parents Randi (Martin) Mahomes and Pat Mahomes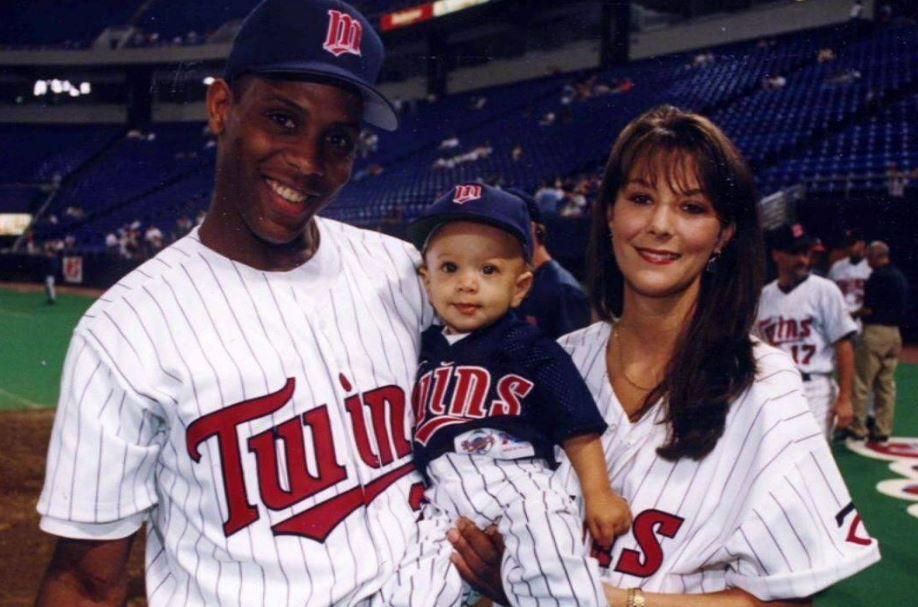 Summer 2010: Mahomes helps Tyler reach the Junior League World Series in Taylor, Michigan.
Jan 10, 2013: Mahomes is named the American State Bank Player of the Year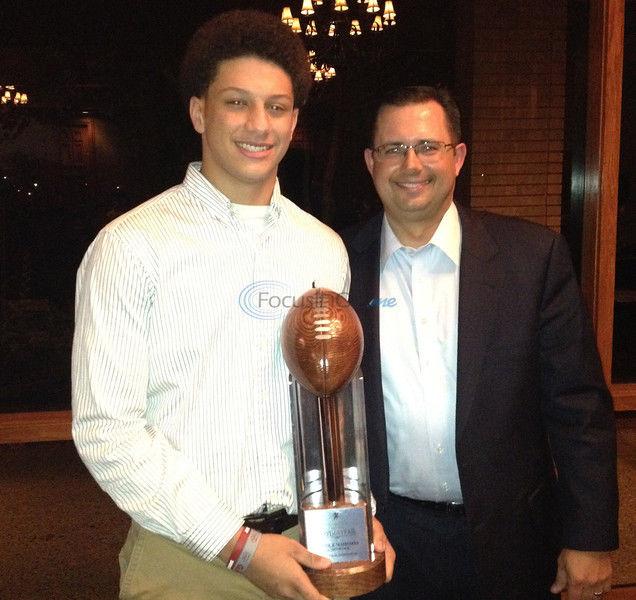 Spring 2013: Mahomes helps lead Whitehouse to the UIL state baseball tournament for the first time.
Nov. 9, 2013: Mahomes and the Whitehouse Wildcats defeat John Tyler, 55-54, for the District 16-4A title. Mahomes threw for 371 yards and six touchdowns and ran for 85 yards and two touchdowns.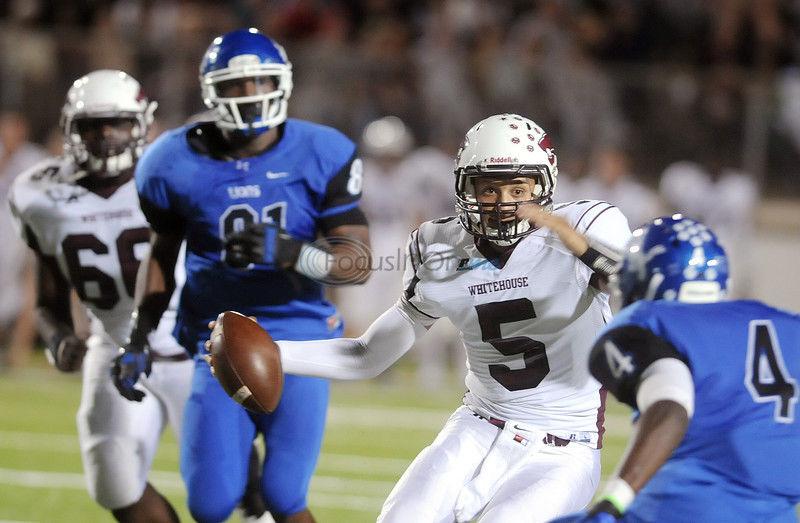 Dec. 20, 2013: Mahomes was selected as the Texas Associated Press Sports Editors football Player of the Year
Feb. 5, 2014: Mahomes signs with Texas Tech.
March 11, 2014: Mahomes outdueled Mount Pleasant's Michael Kopech, who is now on the Chicago White Sox. Mahomes threw a no-hitter with 16 strikeouts.
Summer 2016: Mahomes announces he's leaving baseball to focus on football.
Oct. 22, 2016: Mahomes broke the NCAA FBS records for single-game total offense with 819 yards in a loss to Oklahoma. He tied the NCAA record for single game passing yards with 734. He fell one short of the record for most attempts at 88.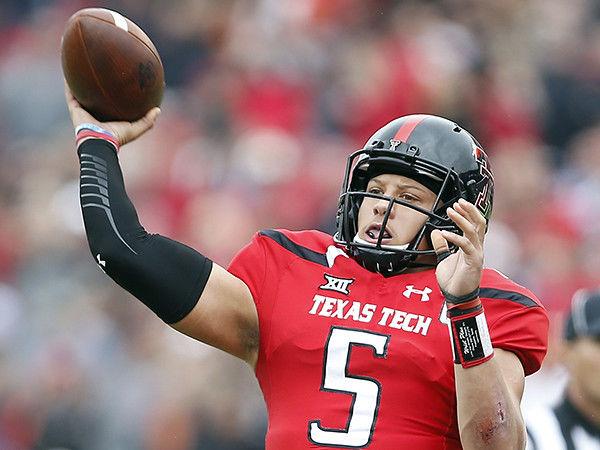 Jan. 3, 2017: Mahomes declares for the NFL Draft
April 27, 2017: The Kansas City Chiefs trade with the Buffalo Bills for the No. 10 pick in the NFL Draft and select Mahomes.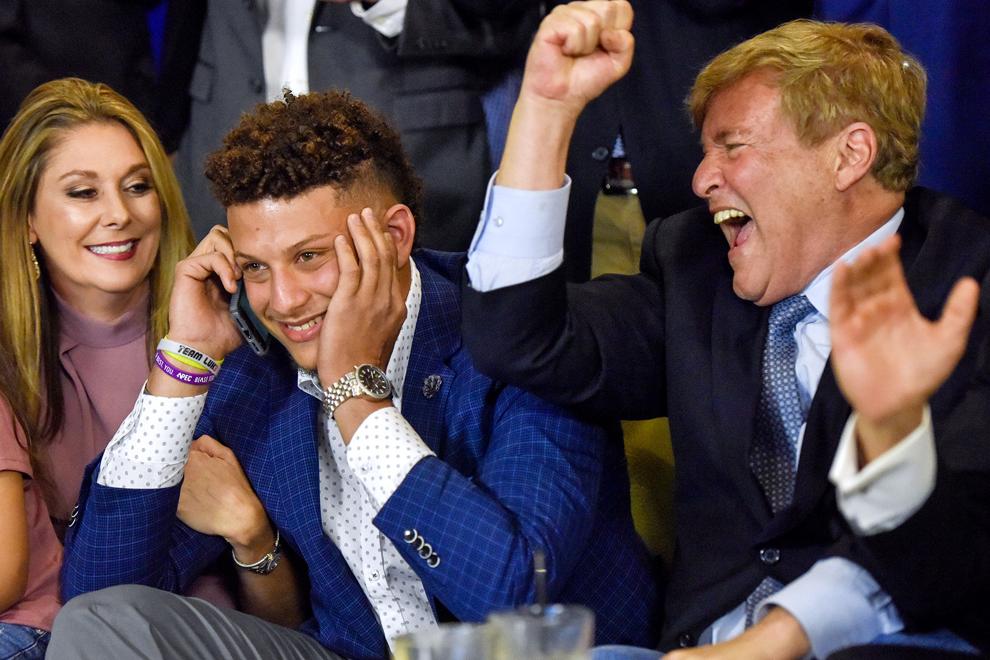 Dec. 31, 2017: Patrick Mahomes makes first NFL start, throwing for 284 yards against the Denver Broncos.
Feb. 2, 2019: Patrick Mahomes named NFL MVP.
Spring 2019: Mahomes starts the nonprofit, 15 and the Mahomies.
Jan. 24, 2021: Mahomes and the Chiefs advance to their second straight Super Bowl with a 38-24 win over the Buffalo Bills.