Tyler is now home to a unique bakery that is bringing Asian, Japanese and Filipino culture to downtown through new and traditional pastries, lunch dishes, beverages and desserts.
Juna Roberts, owner and decorator at Lourdes Marie Bakery, grew up in the Philippines and always dreamed of owning her own bakery since she was 5.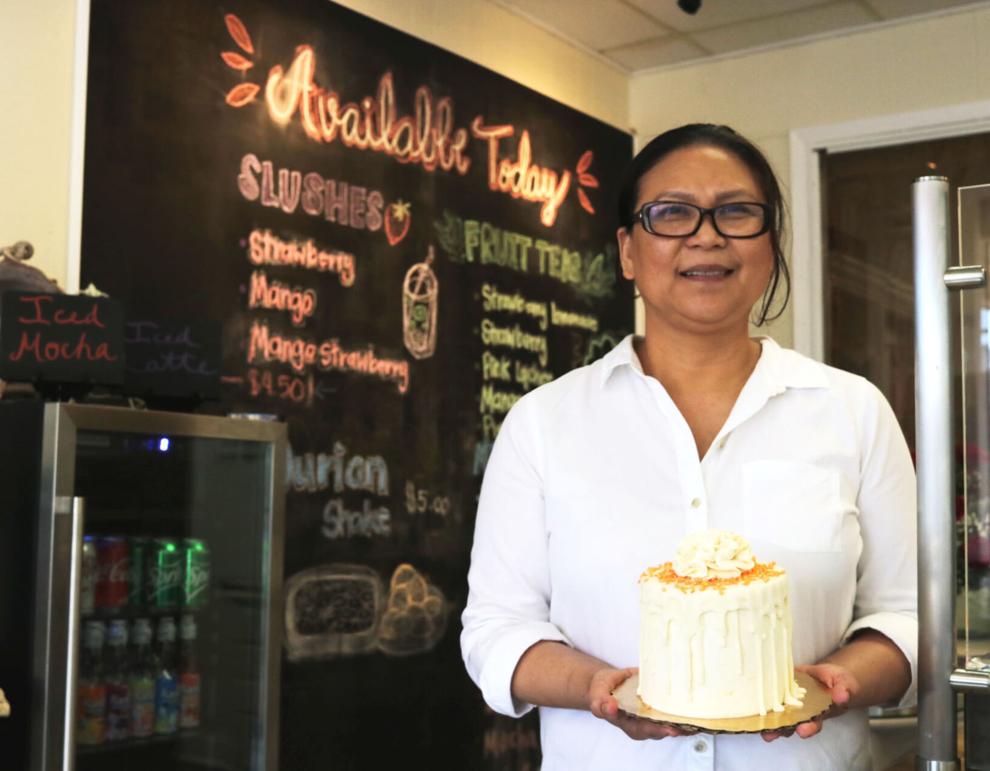 She grew up and became a medical technologist, a job she had for more than 20 years. Throughout life, she never lost sight of her creative outlets — baking and decorating.
She would receive orders from friends and family, and their friends and family, and executed them with passion influenced by her mother, who was a home economics teacher.
She learned measurements and fell in love with the profession.
"Every time she made cakes or baked, I volunteered to help her," Roberts said.
While her mother whisked the egg yolks, Roberts learned how to measure when her mother asked her for a cup of sugar, a half cup of flour, how to make meringue and so on.
"I grew in that passion. The kitchen is my happy place where I'm content and happy with what I'm doing. That's where I am right now," she said.
Roberts is saying goodbye to her two children who are heading to college. She and her husband will be empty nesters soon.
"So I want to pursue that passion of mine and follow the legacy of my mother," Roberts said. "This is a season of my life that I have to pursue because I don't want to wallow into depression, into uselessness, helplessness, it's just that I guess I'm geared to work because I've been a medic all of my life, so it doesn't matter for me to wake up early. I guess I'm for it and I've been happier ever since I opened the bakery."
Lourdes Marie Bakery is named after the middle names of both of her daughters and her mother. Lourdes is also Roberts' mother's name. Marie is Roberts' husband's name. She said she never thought that when naming her daughters, she would be naming her dream bakery after not only her mother and her husband's mother, but also after them.
Roberts married her husband and lived in Yemen, where they were both working at a mission hospital. They came to Tyler after they married in 1998 and have been here ever since.
"Before (my bakery), I craved some Asian food, even just like the bread that I wanted to eat, I could not get it. I had to go to Houston or Dallas, far, far away. If I could just have the ingredients here, I thought, why not? I'll make it," she said.
Two years ago, after deciding to start a bakery and seeing the lack of Asian cuisine, Roberts began looking around for her location.
Roberts said she knew she didn't want to be in south Tyler and just prayed for her future location. When she first laid eyes on her now building, she had a feeling it would be hers. She called the owner and eventually, it became home to the Asian fusion bakery.
After heavy remodeling and decorating, COVID-19 heavily affected Roberts and her business.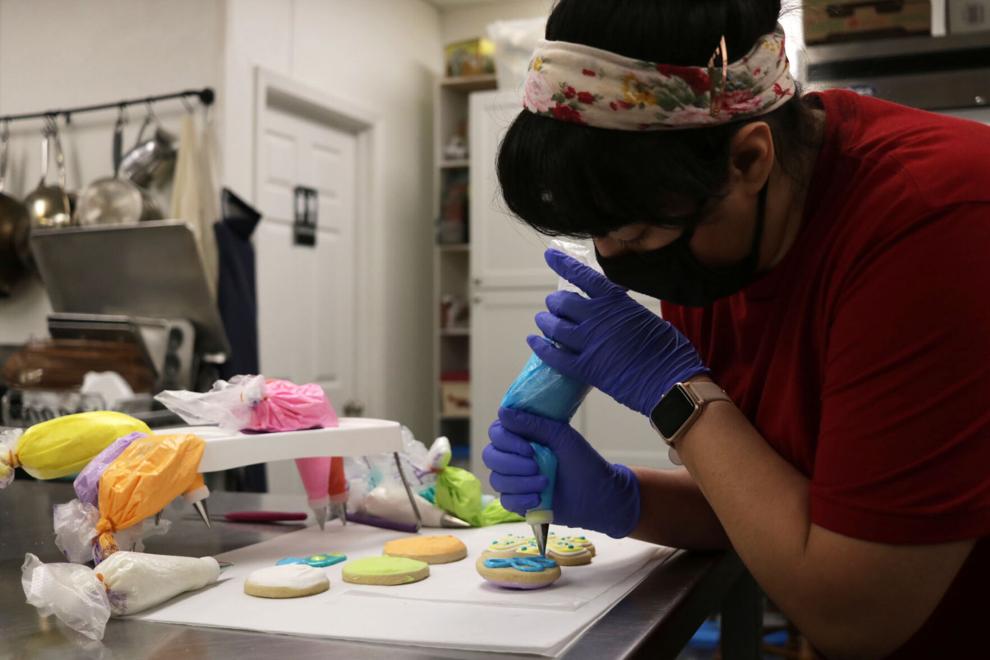 Between some of her employees being sick and other complications, the grand opening was delayed multiple times. The bakery finally had a grand opening on Easter weekend.
Roberts dedicated a portion of her sales that day to the Salvation Army. She said she often sees people who are homeless as PATH is across the street from her location.
She said more events will be held in the future where a portion would go to non-profit organizations who help the homeless.
Lourdes Marie Bakery's entire menu is homemade. Roberts said it's important for her to use whole foods and stay away from mixes.
The bakery offers a variety of different pastries from pan de sal (a common bread roll in the Philippines), Spanish bread, Ube bread and ensaymadas ( Spanish pastries).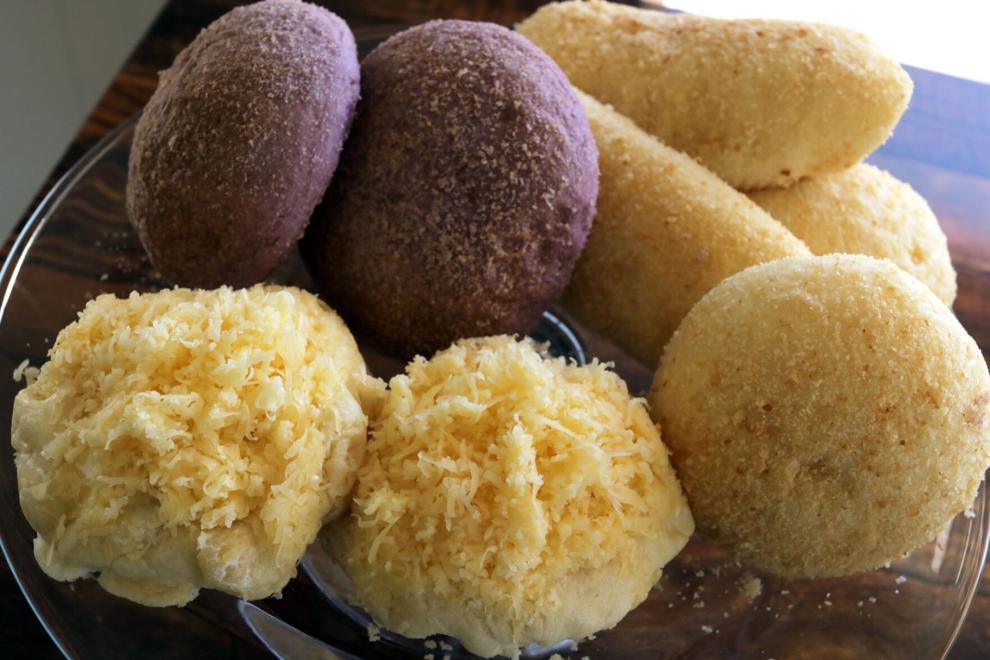 Roberts also has different types of cakes and she takes orders for custom cakes. Some of her cake flavors range from mango to Italian crème.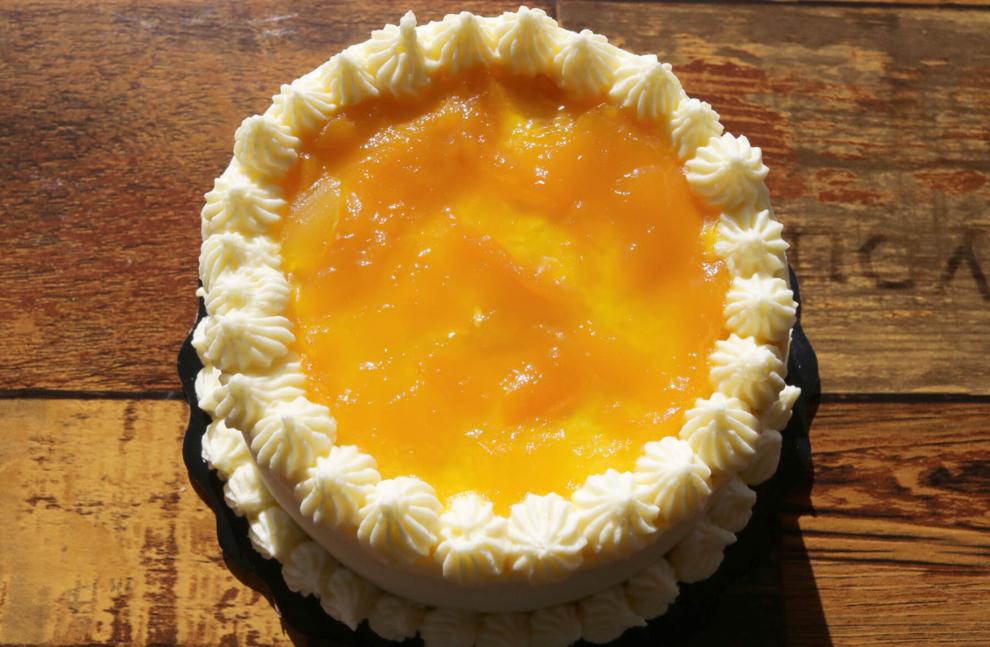 There is also a menu of drinks including iced coffees, milk and boba teas, exotic fruit smoothies and bottled drinks from Japan.
Roberts also makes charcuterie boards and cookies.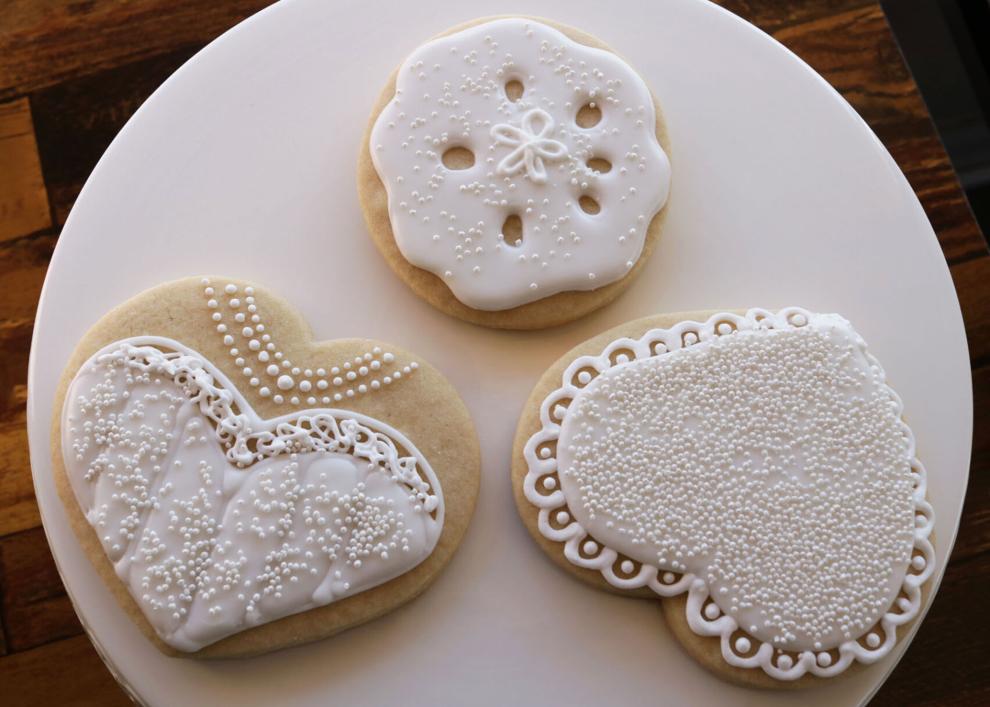 The best-selling pastries at the store include pan de sal, Spanish bread and the ensaymadas.
Roberts reflected on how far she had come with her small business and said she believes her mother would be incredibly proud of her.
With tears in her eyes, she remembered how she would make meringue and that she always wanted to help her mother so she could ultimately lick the spoon.
The bakery which sits in downtown Tyler has a delightful, light ambience, with minimalistic design touches and words on the wall which represents Roberts' faith.
"Honestly I give God the glory for this. Without Him, without answering my prayers, I could not be here," she said. "(I feel) fulfilled. I feel like the legacy goes on with my mom. I feel like I'm living the dream and living what I want to live, what I want to do with my life."
Lourdes Marie Bakery is located at 119 W. Front St. in Tyler and its hours are Tuesday to Friday 10 a.m. to 5 p.m. and Saturday 10 a.m. to 4 p.m.