Growing up, Tammy Harden, of Arp, learned to expect the unexpected at dinner.
"My mother (had) a passion for cooking," she said. "When we were growing up, she was always trying recipes that she would find in the newspaper or magazines. 
"Just about every night on our table was an experiment, something that she had found that she wanted to try," Harden added.
This passion and excitement transferred to Harden, who especially enjoyed learning to bake from her mother, grandmother and aunts.
In January of this year, Harden was able to accomplish a lifelong dream when she opened her own pie shop, Just Pies, located at 2970 Old Henderson Highway.
The menu full of pies includes many traditional flavors such as pecan, apple, buttermilk, cherry, sweet potato and lemon icebox. Harden said the key lime pie and various meringues are the shop's most popular and often sell out quickly. 
Harden said a peanut butter pie and a pie that blends buttermilk, coconut and pecan are unique to the shop.  The business also features a special pie each month. For April, the pie of the month is Blueberry Lemon Lush.
Many of the items are made using recipes that have been in Harden's family for years. Harden still works a full-time job so her sister, Denise Weaver, often manages the shop and helps ensure everything tastes great.
Each day, Weaver estimates they crank out at least 50 pies, not counting those that are preordered. Depending on the pie, prices mostly range between $3.50 and $3.95 a slice and from $14 to $22 for a whole pie.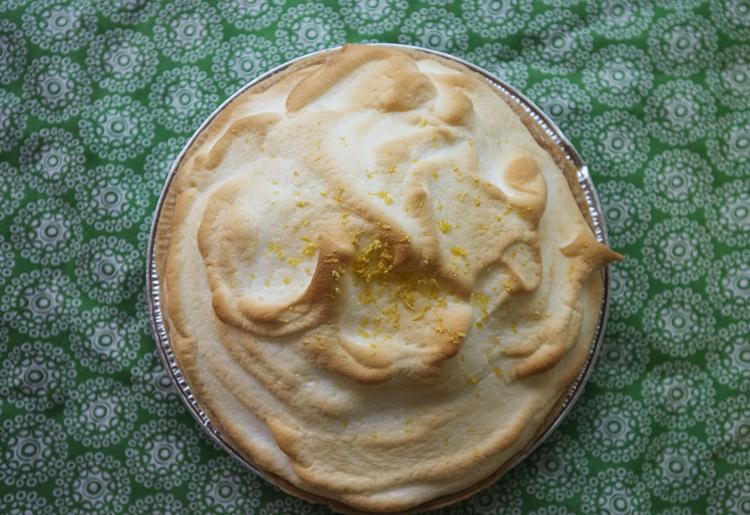 Pies can be preordered over the phone or through the company's website. Just Pies also takes special orders and can make large amounts of pies for special events.
Harden, who completed an online culinary program through the Escoffier School of Culinary Arts, has enjoyed owning the business and hopes all who visit feel welcome.
Signs hanging up in the shop that say "Simply Blessed" and "1 Corinthians 13:8" are a part of making that goal a reality.
"We want people to come and kind of feel like they're at home," she said. "We've kept it very simple and homey. We want them just to come and enjoy themselves and when they leave here we want them to feel loved and encouraged."