In a classroom at Tyler Junior College's West Campus, 17 women take notes as Harley Hooper talks about what it takes to run a business.
"Find something that you absolutely have a passion for," says Hooper, the owner of a Tyler men's clothing store and retail center, "and then learn it from the back to the front. You don't know when you will have to step into a position (within the business) and do it."
Hooper is speaking as part of a seven-week course presented by East Texas SCORE (Service Corps Of Retired Executives), a volunteer group that mentors those considering starting a business or who own a business.
The course covers writing a business plan, financing, legal requirements, accounting and sales and marketing. Those attending the class are learning why some businesses fail and others succeed.
During this session, Hooper is stressing the importance of good customer service.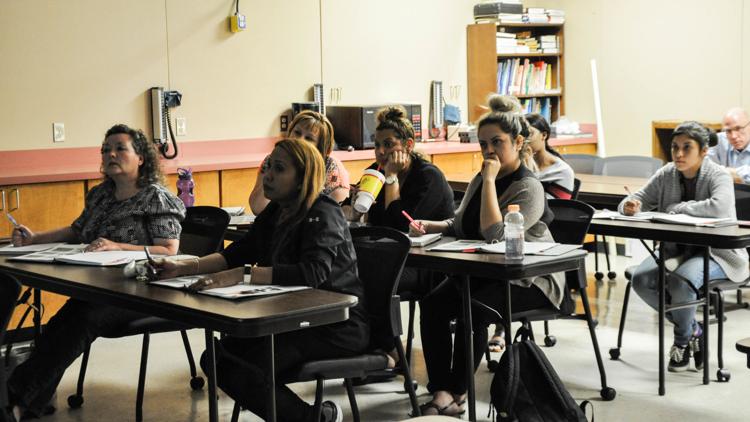 "It all revolves around service," Hooper emphasized. "The one thing that you need to put at the top of your list is service. If you build that loyalty (with customers) you're going to win. It all comes back to service."
Wealthy Nesbitt is among those taking the class. She is giving Hooper her full attention.
She and her partner own ECW Specialized Hauling, an auto-transport business in Longview.
"So far we are doing OK," Nesbitt said of the business founded in 2017, "but could we be doing things better."
Nesbitt said she is also considering starting a real estate business.
"If I have a (business-related) question, I know I can get help here," she said.
About one-third of some 700,000 small businesses that launch each year fail within three years in part because owners are either unprepared or unaware of the demands involved, according to the Small Business Administration. 
SCORE mentors help business owners fill knowledge gaps, which gives them a better chance to prosper. The group is affiliated with the Small Business Administration and the Tyler Junior College Small Business Development Center. 
Before retiring, Rusty Wilks was a manager at a regional home furnishings company. He now uses his experience to help entrepreneurs develop a marketing plan.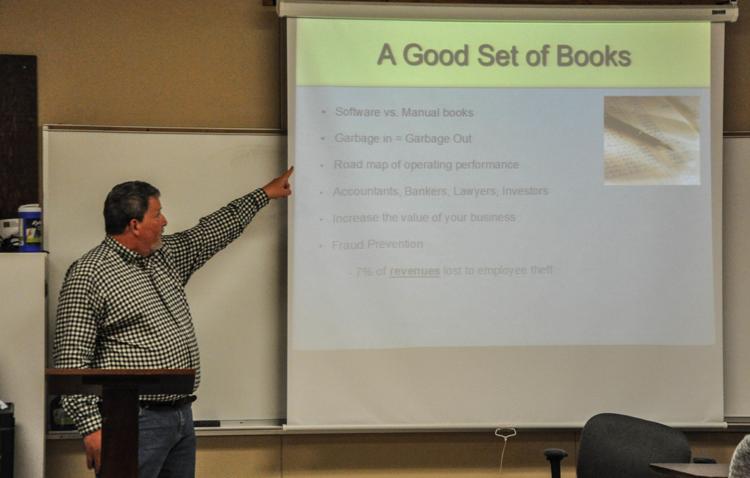 "It's fun for me and rewarding," Wilks said of being a volunteer mentor. "We can look at what they are doing right and wrong and what they can do better."
Mentors can do as little as offer quick advice or as much as walking prospective owners through the steps involved in launching a business and securing financing.
Leland Ferguson worked for 30 years at IBM before he became a mentor. He said helping others is his way to give back.
People do not have to take a course in order to receive SCORE counseling. Ferguson said more often people receive help during one-on-one counseling sessions. 
Ferguson said he advises those who want to open a business to consider the demand for the goods or services that will be offered and the competition they will face.
Sometimes people are excited about the prospect of owning a business but are unaware of how to make it succeed, he said.
The services of SCORE are free and confidential. People can turn to SCORE for help as often as needed.
More information about East Texas SCORE is available at 903-510-2975 or go to its website, easttexas.score.org.