LINDALE — One of Craig and Lee Ann Wood's favorite activities through the years has been to stop by barbecue joints on Texas Monthly's list of the top 50 in the state.
The Lindale couple believes good barbecue is worth traveling for and has been willing to risk the chance of standing in long lines and enduring wait times that can span hours, all while hoping a business doesn't sell out of meat.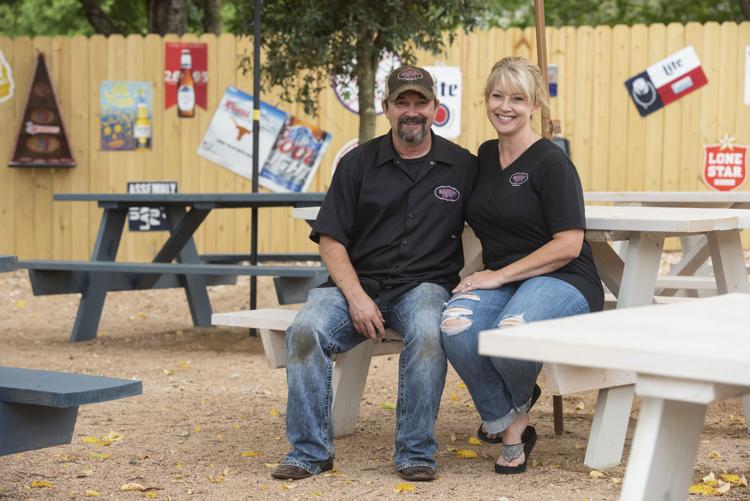 For Wood, who has been barbecuing for decades and has done so competitively, opening a barbecue restaurant has been a long-held dream.
Because of the success of their alarm company, last month the couple was able to make their newest business a reality.
Located at 15338 FM 849 in Lindale, Brisket Love Barbecue & Icehouse serves hickory and oak smoked-meats from pits that run 24 hours a day.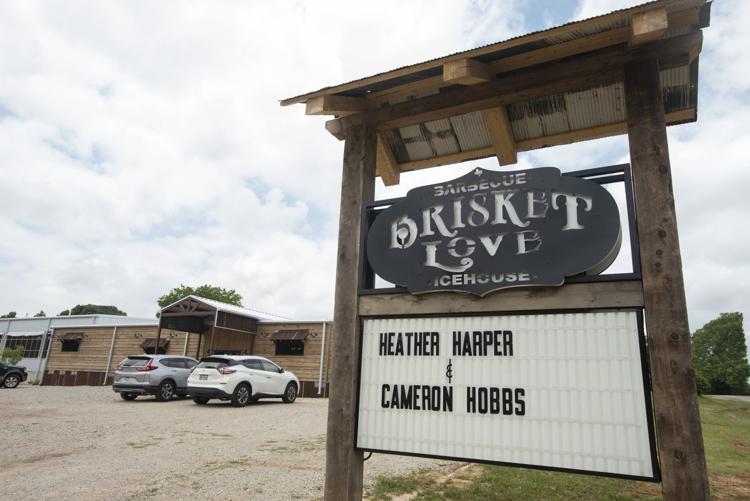 Wood describes the style of food as being a fusion between East Texas and Central Texas flavors.
"It's done low and slow," he said about the process of smoking the meat. "The East Texas part is our meat is probably a tad sweeter than you would find in Central Texas."
The restaurant serves staples such as brisket, pork ribs, turkey breast, sausage and pulled pork. Hamburgers and various sides, desserts and appetizers are also on the menu.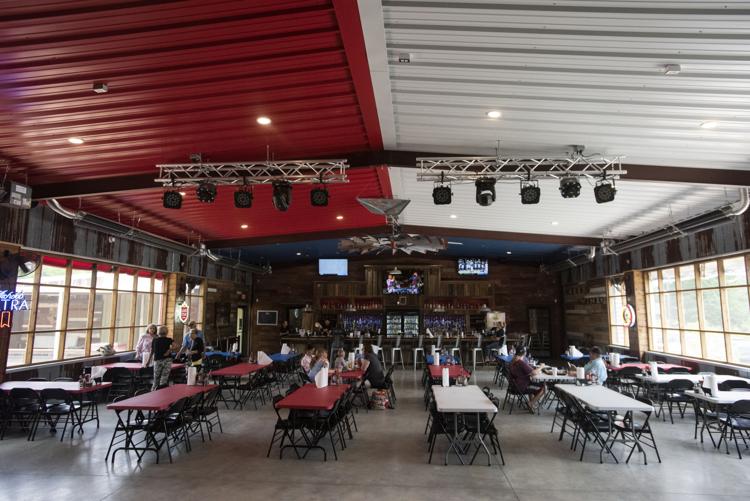 Wood said they don't purchase frozen food, other than ice cream, or serve anything out of a can. All craft beers at the restaurant are made in Texas, while its top shelf liquors are distilled in the state.
"We want to be one of the best in Texas," he said. "It's attention to detail that will get us there."
Wood, whose family has lived in Lindale for five generations, has had his eyes on the building where Brisket Love Barbecue & Icehouse is housed for years. 
"Every time we'd drive by, because we live close by, he'd say, 'If that goes up for sale, it's going to be a sign I'm meant to do this,'" Mrs. Wood said. "We've been watching it for years and all of a sudden (two years ago) it went up for sale."
The restaurant is about 12,000 square feet and features a 3,000-square-foot beer garden. In an open-air portion of the restaurant, local musicians often perform for patrons on Friday and Saturday nights.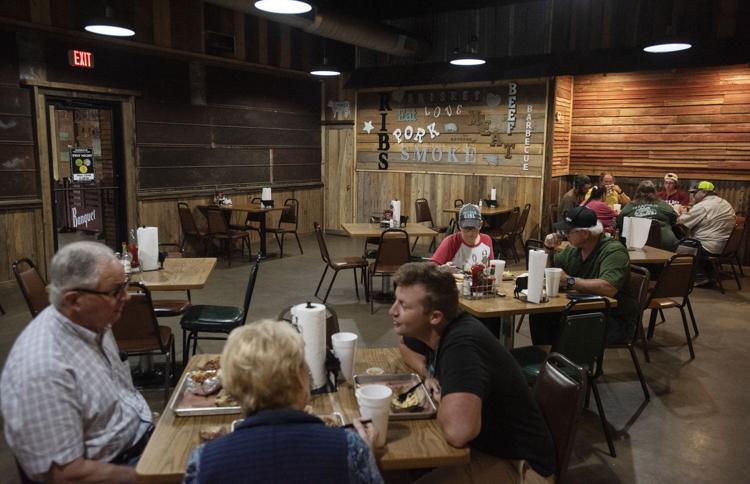 "We were so excited when the governor said Lindale was a 'Music Friendly Community' and we wanted to be a part of that," Mrs. Wood said.  
Many of the restaurant's most prominent design features were created from homes built in the late 1800s and early 1900s, as well as from friends who donated old wood and tin from buildings they had torn down.
In the month the business has been open, Wood said Thursday that they'd sold out of barbecue on all but four days and that the community's support has been great. They are open to feedback and hope to continue to improve in order to reach their goal of being known as one of best places to get barbecue in Texas. 
"I'm so detail oriented when it comes to the food," Wood said. "In the seasoning, I may change two grams of salt. (People may) think that doesn't matter. Yes, it does matter."