London often is depicted in movies and books as cold, wet and foggy, so  when the weather on my first day in this cosmopolitan city was exactly that, it simply met my expectations. 
Loaded down with an umbrella, digital camera and a guidebook, I first headed for Buckingham Palace, the grand London home of the royal family.  
I took advantage of advice to visit Buckingham Palace early in the morning in order to catch the popular changing of the guard ceremony without having a zillion people blocking the view.
Dressed in their winter grays, the guardsmen marched in perfect harmony as they carried on a centuries-old tradition.
A tour of the Tower of London was more fun than I expected. Built in 1066, the castle on the River Thames is infamous for its use as a prison. It is filled with nooks and crannies and interesting stories. The tower's cold gray stones appropriately fitted its reputation as a place of torture.
Big Ben, the famous tower clock of the House of Parliament, was especially interesting. Famous for its accuracy, the clock has chimed daily since 1924, never missing a second.
Located near Piccadilly Square, the bright and sparkling Burlington Arcade was the perfect shopping venue. Built "for the sale of jewelry and fancy articles of fashionable demand," this covered mall in Europe opened in 1819.
While in London, I also spent days exploring the city's many historic streets, ornate playhouses, centuries-old pubs, ancient churches built for saints, rooms where kings have roamed and incredible museums.
On my last day, I visited the London Eye. I asked the driver of the taxi I was using about the modern structure that seemed out of place among the historic buildings. He shrugged and called it nothing more than a fancy Ferris wheel. He said that Londoners either love it or hate it. 
Located on in the heart of London, The London Eye is one of the tallest cantilevered observation wheels in the world. Resembling a huge spoked bicycle wheel, the rim of the Eye is supported by steel cables.
Up to 25 passengers can ride in the clear enclosed capsules attached to the wheel. The wheel rotates at 10 inches per second. It takes 30 minutes to complete one rotation.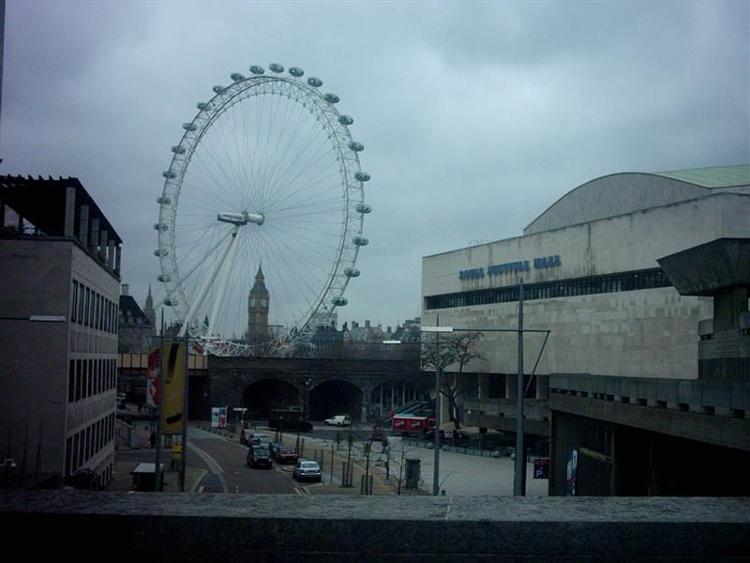 It was an amazing feeling to walk into to a clear bubble the size of a small car and enjoy 360-degree, breathtaking views. As the capsule slowly rose higher into the sky, London became a miniature collage of buildings, buses and parks. The ride was as smooth as glass and the capsule was remarkably clean.
Today, the Eye is one of the most popular tourist attractions in the United Kingdom with over 3.75 million visitors annually taking the ride. It  has become an impressive London icon of its own. 
Ann Bush is freelance writer and photographer based in East Texas.