Frank X. Tolbert 2 has been admiring birds most of his life. 
As a youth, he traveled with his father, a longtime Dallas Morning News columnist also named Frank X. Tolbert, across the state. Everywhere they went, young Tolbert took notice of the many different types of birds that abound in Texas. 
As an adult, he and his wife, artist Ann Stautberg, spent years living on Galveston Island, the home to wide range of bird species. They also made sojourns to Smith Oaks Bird Sanctuary, 177 acres of fields, woods, wetlands and ponds on High Island. 
In 1972, Austin's Flatbed Press & Gallery commissioned the longtime artist  to create eight etchings of birds. After the etchings, Tolbert made a series of paintings, some extremely large in scale, in what became known as the Texas Bird Project. 
The Tyler Museum of Art will display 25 of Tolbert's paintings, illustrations and etchings on paper and canvas in "Texas Birds: The Work of Frank X. Tolbert 2" on view May 5 to Aug. 4.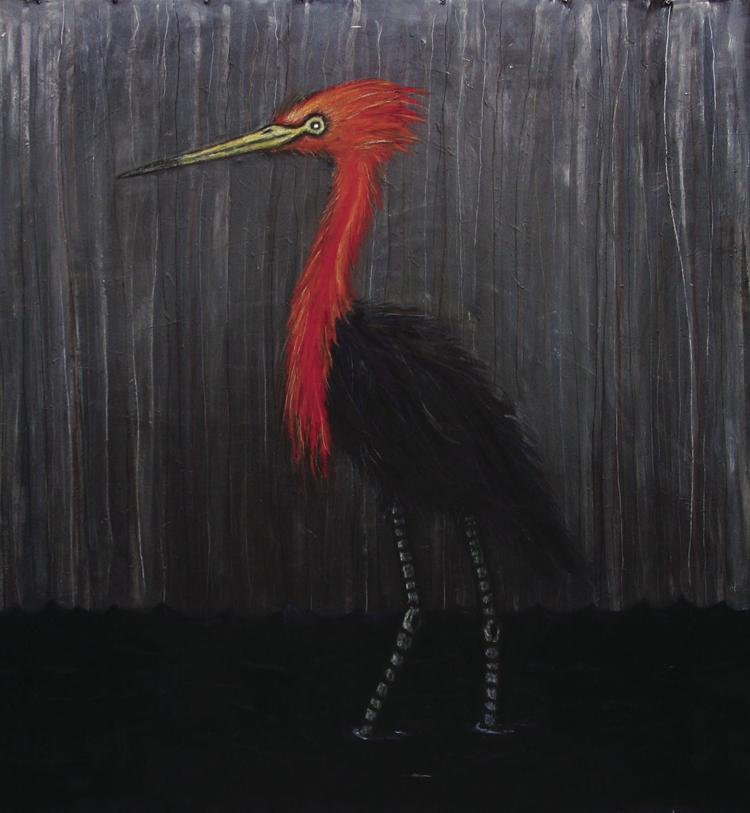 Although the Dallas Museum of Art, Fort Worth Museum of Modern Art and San Antonio Museum of Art, all have work by Tolbert in their collections, this will mark the first time much of his art over several decades have been assembled in a single exhibition.
Caleb Bell, the museum's curator, says Tolbert, who lives in Houston, even painted new works to debut in the exhibit.
Bell says Tolbert's unmistakable gift is his ability to give each bird a distinct "personality."  
Flatbed Press, praises Tolbert for having a "magical way of interpreting the world with line and color" in art "interlaced with ambiguity and humor." 
"My work is largely narrative," Tolbert says in a statement from Flatbed. "I see it as an autobiographical documentation of my life, a sort of visual diary where the folklore of Texas and my personal life are inseparably intertwined. Stylistically, I use a heavy emphasis on line to reconstruct fantasies, legends, dreams, realities, travels, the supernatural, the violent, the beautiful and the ugly."