A church on West Gentry Parkway is planning to triple its size and increase its presence.
The Miracle Center Church has announced plans to build a new facility on at least three adjacent lots west of its location at 419 W. Gentry Parkway.
The Tyler Planning and Zoning Commission has approved closing an unimproved right-of-way between some of the lots to facilitate the project.
The Rev. Allen Dotson, the church's pastor, said the church will seek to have a second strip of land closed off to accommodate the development.
Dotson said the church needs a new facility to accommodate growth.
The current building is about 2,000 square feet and includes a worship center that accommodates between 100 and 125 people, office space for church leaders and an entryway.
The new building will be about 7,000 square feet and accommodate 250 to 360 people, Dotson said. The new floor plan will include four bathrooms, a fellowship hall, a hallway and a larger foyer.
Two building companies are bidding on the building project, he said.
The current church building will be repurposed.
Dotson said the church is considering using the additional space in the new building to house an after-school program, a program similar to a food pantry or youth activities.
The church also is looking at buying a fourth piece of adjacent property on which sits a single-family home, Dotson said. If that goes through, the new church could be centered on all four pieces of property.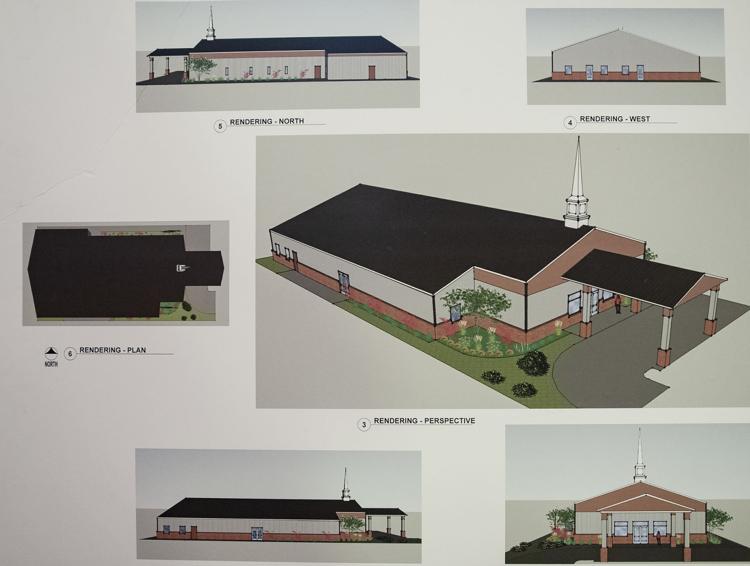 Dotson said he is excited that the church will have a larger presence on West Gentry Parkway. 
"We were asked to build on North Broadway, but that wasn't our vision," Dotson said. "It's just great that we could build here (and) bring some more vitality to this part of town for all people."
Dotson said he hopes ground will be broken on the new facility between June and October. The church is financing the project with its own money and a bank loan.
The church expansion is considered phase 1 of a plan. Future phases of the church's growth plan could include a gymnasium and a senior living home in other Tyler neighborhoods.
Miracle Center Church started in 2005 and moved to its current location in 2006.
TWITTER and INSTAGRAM: @_erinmansfield