Over 150 butterflies were released by children into the courtyard of Marvin United Methodist Church in downtown Tyler as part of the Easter Sunday festivities. 
Butterflies start their lives as caterpillars, spend time in chrysalis form, then emerge as butterflies.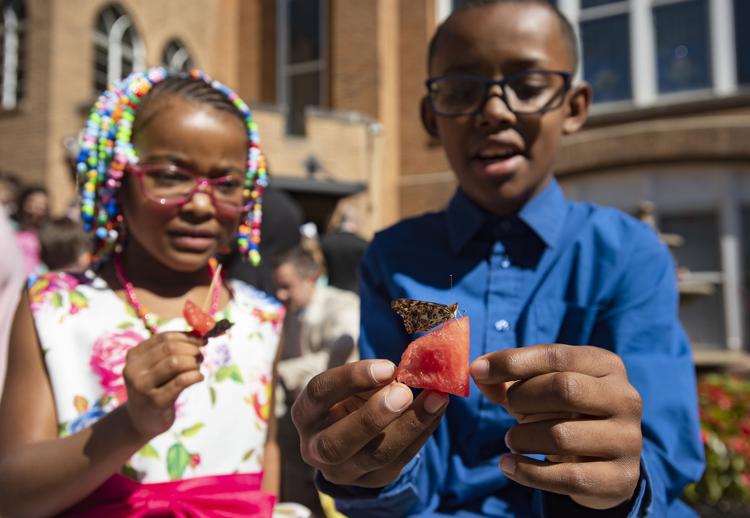 Julie Brown, director of children's ministry, said that it's hard for children to understand an abstract idea like the resurrection of Jesus Christ from the tomb, but butterflies in their own transformation can be used as an illustration. Marvin started the Family Easter Celebration service five years ago.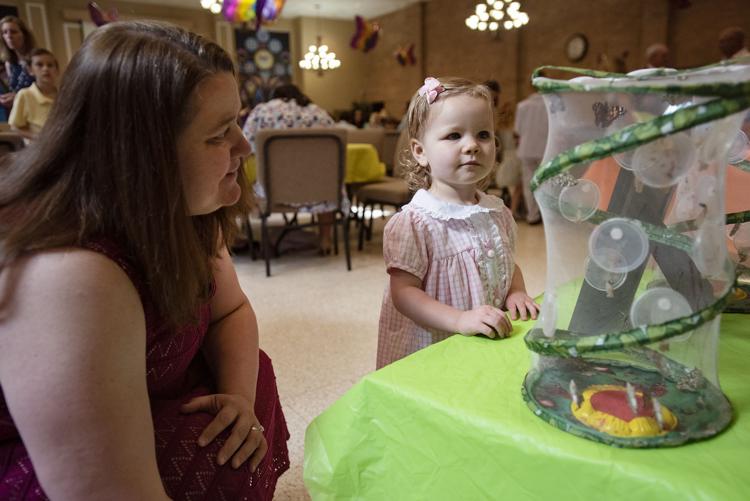 "The butterflies represent Jesus's resurrection, but they also represent new life for sinners," Brown said, "When we accept Jesus into our lives, He changes us and we are then free to fly in new life." 
Before the release, children and their families were treated to breakfast including Peeps, jellybeans, doughnuts, fruit and kolaches. There were also craft activities such as coloring pages of stained glass windows, stickers and butterfly toys.
Brown also read a condensed version of the Bible to the group of children before they headed outside. 
Lindsay Patton, of Tyler, brought her whole family, including her three children ages 8, 5 and 2 to the celebration. 
"We came last year for the first time," Patton said. "I like that it is interactive for the kids. It holds their attention better than sitting in the sanctuary."