Many Catholics gathered to meditate on the sacrifice of Jesus through watching and participating in a live reenactment of the Stations of the Cross.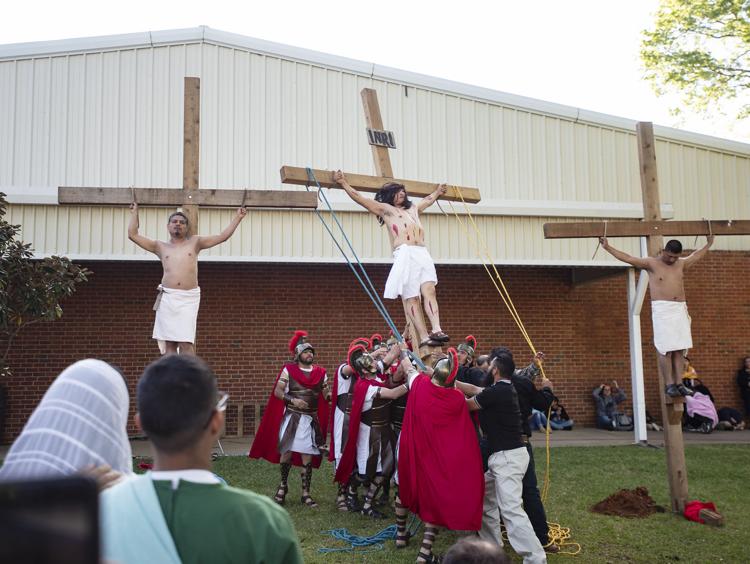 The event was presented Friday in Spanish at the Cathedral of the Immaculate Conception in Tyler. The invitation was to "come and walk the road to Calvary with Jesus."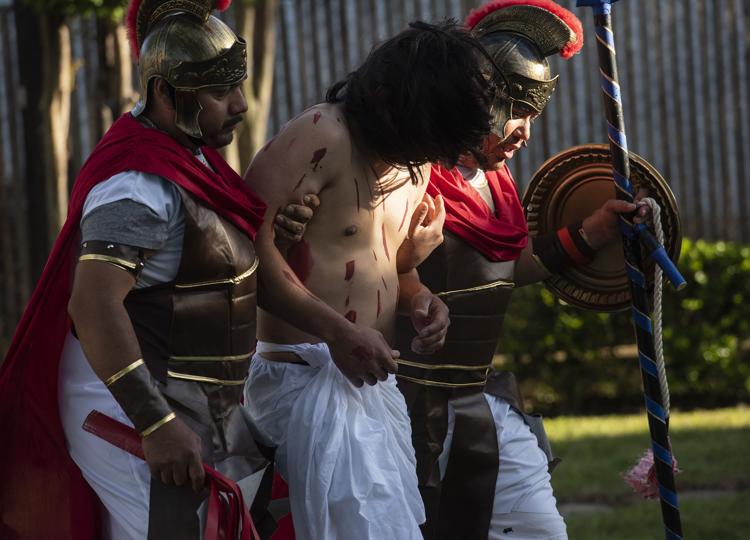 The Stations of the Cross began as the practice of people who would travel to Jerusalem to retrace the final journey of Jesus Christ to the cross, according to the U.S. Conference of Catholic Bishops website. 
Eventually, because not all people could travel to Jerusalem, a practice developed involving the 14 stations of the cross used today, the website reads.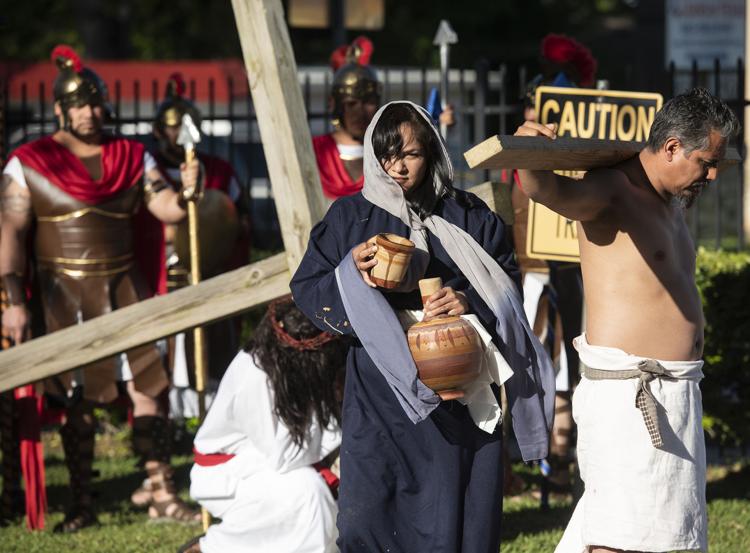 These stations walk through Jesus' last journey, starting when Pilate condemns Jesus to death, continuing with Jesus carrying his cross, seeing his mother, falling with his cross, being nailed to it, dying and being placed in the grave.  
On Good Friday, Christians around the world acknowledged the death of Jesus Christ, and on Sunday they will celebrate his Resurrection.