Mouse and the Traps, a Tyler rock band that had a string of regional hits in the 1960s, including "Public Execution" and "Hit the Bricks," is reuniting for a concert at 7 p.m. Saturday at Liberty Hall, 103 E. Erwin St. 
Members are Rony "Mouse" Weiss, guitar and vocals; Dave Stanley, bass and vocals; Ken "Nardo" Murray, drums and percussion; Larry Stanley, guitar, and vocals; and Gary Freeman, keyboards and vocals.
Tickets range from $20 to $25 and are available at libertytyler.com.
BEST BETS
'Elvis on My Mind'
"Elvis on my Mind," an Elvis tribute show, debuts at 8 p.m. Saturday at  Liberty Hall.
The show features Andy King in the lead role, 16-year-old Moses Snow and Shake, Rattle & Roll, a female doo-wop vocal group based in East Texas, performing hits from the '50s and '60s.
The Memphis Riders band will accompany the performers.
Snow will portray Elvis during the first phase of his career and King will recreate Elvis' original Las Vegas show.
Tickets range from $25 to $40 and can bought at libertytyler.com.
Tunes at Noon taking place Thursdays in May on the square
The Tower Plaza and Chick-fil-A Broadway Crossing are sponsoring Tunes at Noon.
Beginning at noon on each Thursday in May, a band will be performing on the downtown Tyler square.
Patrons are being encouraged to grab lunch at one of the eateries on the square and enjoy the music.
WEEKEND MUSIC GUIDE 
Friday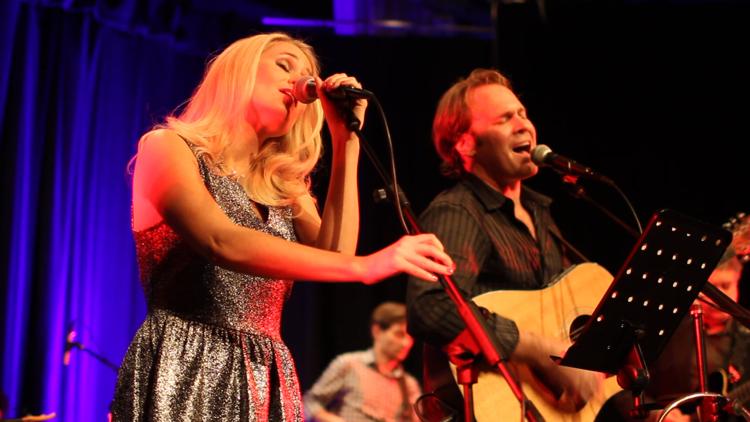 Gary Patrick Band, 8 p.m., Rick's on the Square, 104 W. Erwin St.
Slickrock Hoodoo, 8 p.m., Dakotas Chophouse, 4803 Old Bullard Road
Big Funky Cloud, 8 p.m., Stanley's Famous Pit Bar-B-Q., 525 S. Beckham Ave.
Tuxedo Cats, 7:30 p.m., Republic Icehouse, 3807 University Blvd.
Tyler Dudley Band, 8 p.m., Cowboy's, 8380 Paluxy Drive 
Paul Wall, 7 p.m., Clicks Live, 1946 ESE Loop 323
The Magills, 6 p.m., Fresh By Brookshire's, 6991 Old Jacksonville Highway
Sabrina Toole, 8 p.m., ETX Brewing Co., 221 S. Broadway Ave.
Ben Dickey, 7 p.m., The Forge, Ben Wheeler
Darrin Morris Band, 8 p.m., Texas Music City Grill & Smokehouse, Lindale
Chris Colston, 9 p.m., Moore's Store, Ben Wheeler
Saturday 
Live 5, 9 p.m., Rick's on the Square, 104 W. Erwin St.
Matt Raker & the Nearly Brothers, 8 p.m., Dakotas Chophouse,4803 Old Bullard Road
The Gibson Brothers, 6 p.m., Stanley's Famous Pit Bar-B-Q., 525 S. Beckham Ave.
Shattered Sun (other bands), 9 p.m., Clicks Live, 1946 ESE Loop 323
Coldfire, 6 p.m., Fresh By Brookshire's, 6991 Old Jacksonville Highway
Push Play, 9 p.m., XL'N Pool Hall & Club, 2109 E. Fifth St.
Hotel Drifters, 8 p.m., ETX Brewery Co., 221 S. Broadway Ave.
Electric Gypsy, 9 p.m., Red Bull Saloon, Murchison
Dagnabbit, 8 p.m., Texas Music City Grill & Smokehouse, Lindale
Tuxedo Cats, 9 p.m., Moore's Store, Ben Wheeler
24 Se7en Band, 8 p.m., Flavors, 3502 S. Broadway Ave., Suite 404