Lindale native Miranda Lambert will be bringing her much-anticipated "Roadside Bars & Pink Guitars Tour" to the region.
The hit-making country artist is set for a concert on Oct. 5 at the Century Link Center in Bossier City, Louisiana.
Besides headlining, Lambert will be singing with Ashley Monroe and Angaleena Presley, who are better known by their collective stage name, the Pistol Annies.
Maren Morris is one of the acts set to open the concert.
Student wins new play contest
A play by Lila Katz, a 16-year-old student at Robert E. Lee High School, is the winner of this year's Tyler Civic Theatre New Play Festival.
Her one-act play, "A Mind of My Own," will be performed from Aug. 29 to Sept. 1 at the theater.
A reader's theater presentation of the plays in the festival was held last week and the audience selected Katz's play as the best.
"A Mind of My Own" features a group of teenagers who are helping a boy, Ross Sullivan, go on a date with his crush, Shira Goodwin, according to the synopsis provided by the theater. Before he can listen to his friends' suggestions, he needs to listen to the voices in his head.
Information about tickets to the upcoming show are available on the theater's website, tylercivictheatre.com.
Shakespeare Fest is going, going ...
If you plan to attend one of the Texas Shakespeare Festival's plays, you don't have a lot of time left. The season ends July 28 in Kilgore College's Anne Dean Turk Fine Arts Center.
The TSF is staging Shakespeare's "Othello" and "As You Like It," the fairy-tale-inspired musical "Into the Woods," Garson Kanin's comedy "Born Yesterday" and a show for children, "The Girl Who Cried Throgmonster."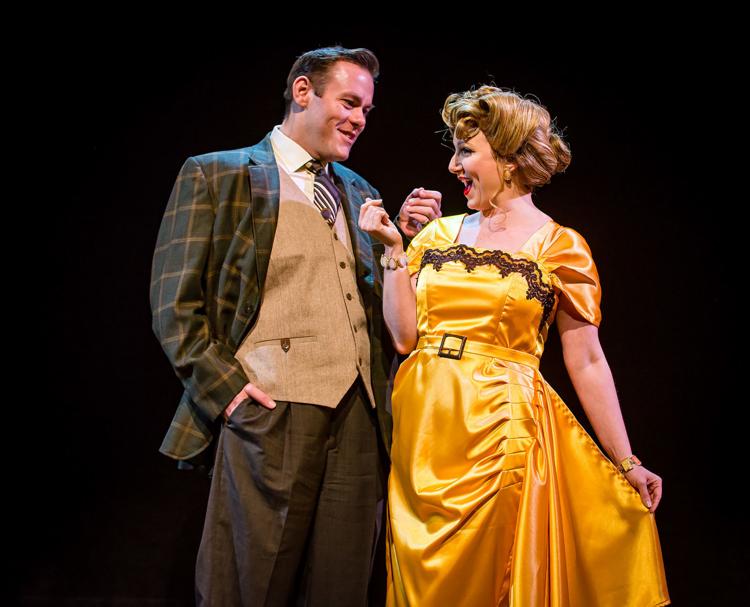 Individual tickets cost $33. Tickets to the children's show cost $8. There are discounts for groups.
The show schedule:
July 25: 10 a.m., "The Girl Who Cried Throgmonster"; 2 p.m., "As You Like It"; 7:30 p.m., "Born Yesterday"
July 26: 10 a.m., "The Girl Who Cried Throgmonster"; 2 p.m., "Othello"; 7:30 p.m., "Into the Woods"
July 27: 10 a.m., "The Girl Who Cried Throgmonster"; 2 p.m., "As You Like It"; 7:30 p.m., "Born Yesterday"
July 28: 2 p.m. "Othello"; 7:30 p.m., "Into the Woods"