Tyler Junior College's Center for Earth and Space Science Education will have a free Science Day from noon to 4:30 p.m. Saturday.
The center at 1411 E. Lake St. houses a museum and a domed theater where science-related documentaries are presented. 
"This is a great opportunity to come check out our exhibit, 'Sportsology,'" Science Center Director Dr. Beau Hartweg said in a news release. "We will have special demonstrations and the Perot Museum will perform their 'Fire & Ice' show at 1 and 3 p.m."
Seating for the performances is limited and offered on a first-come basis. Free tickets to the show can be reserved at sciencecenter.tjc.edu.
Best Chocolate Dessert Contest
Chocolate dessert bakers will compete for prizes and bragging rights at the Smith County Extension Education Association's annual Best Chocolate Dessert in East Texas competition on Saturday in the Smith County Extension Service offices in the Cotton Belt Building, 1517 W. Front St., Suite 116A, Tyler.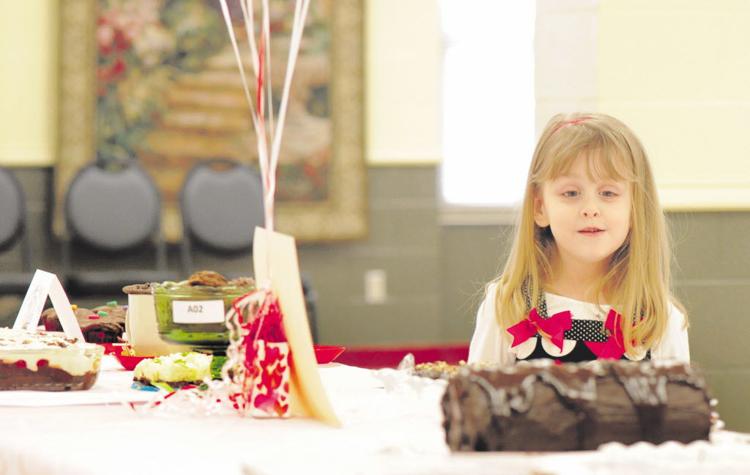 Contestants should submit desserts between 11 a.m. and 12:30 p.m. and include the recipe.
The fee is $2 for each dessert. Judging will take place in under 17 and adult divisions.
Winners will receive a cash prize; door prizes also will be given. For more information, call 903-590-2980.
Great Benjamins Circus
The traveling Great Benjamins Circus is set for performances on Monday and Tuesday at 1819 W. Spring Road in Palestine.
Showtimes under the big top are 7 p.m. Monday and 4:30 and 7 p.m. Tuesday. Ticket prices and discount packages vary. Information on tickets is available at benjaminscircus.com.
Clowns, acrobats, aerialists and daredevils will perform during the 90-minute shows, according to the circus' website.
First Monday Trade Days
The monthly First Monday Trade Days in Canton opens on Thursday, Jan. 31, and continues through Feb. 3.
Thousands of vendors will be set up. Admission to the trade grounds is free.
Tyler Museum of Art
Tyler Museum of Art, 1300 S. Mahon Ave., is showing "Lone Star Impressions: Prints by Peregrine Press" through April 20 and "Lagniappe: Works by Letitia Huckaby" through March 17.
TJC Science Center
Tyler Junior College's Center for Earth and Space Science Education, 1411 E. Lake St., is presenting "Sportsology," an exhibit that explores the science of sports.
Gallery Main Street
Gallery Main Street, 111 W. Front St., is showing the exhibit "Heart of Tyler."
Gold Leaf Gallery
Gold Leaf Gallery, 4518 S. Broadway Ave., is displaying art by Robert Puschautz and Sharon Grimes.