Dog tag found in France belonging to WWII soldier returned to Longview relative
An American G.I.'s dog tag, lost in France in 1944, has made its way across the Atlantic for a second time and into the appreciative hands of a relative in East Texas.
Willie Clark, of Longview, said he received the package containing the dog tag of his uncle, Private 1st Class John Henry Williams, a few weeks ago after being contacted by a representative from the Texas Veterans Commission.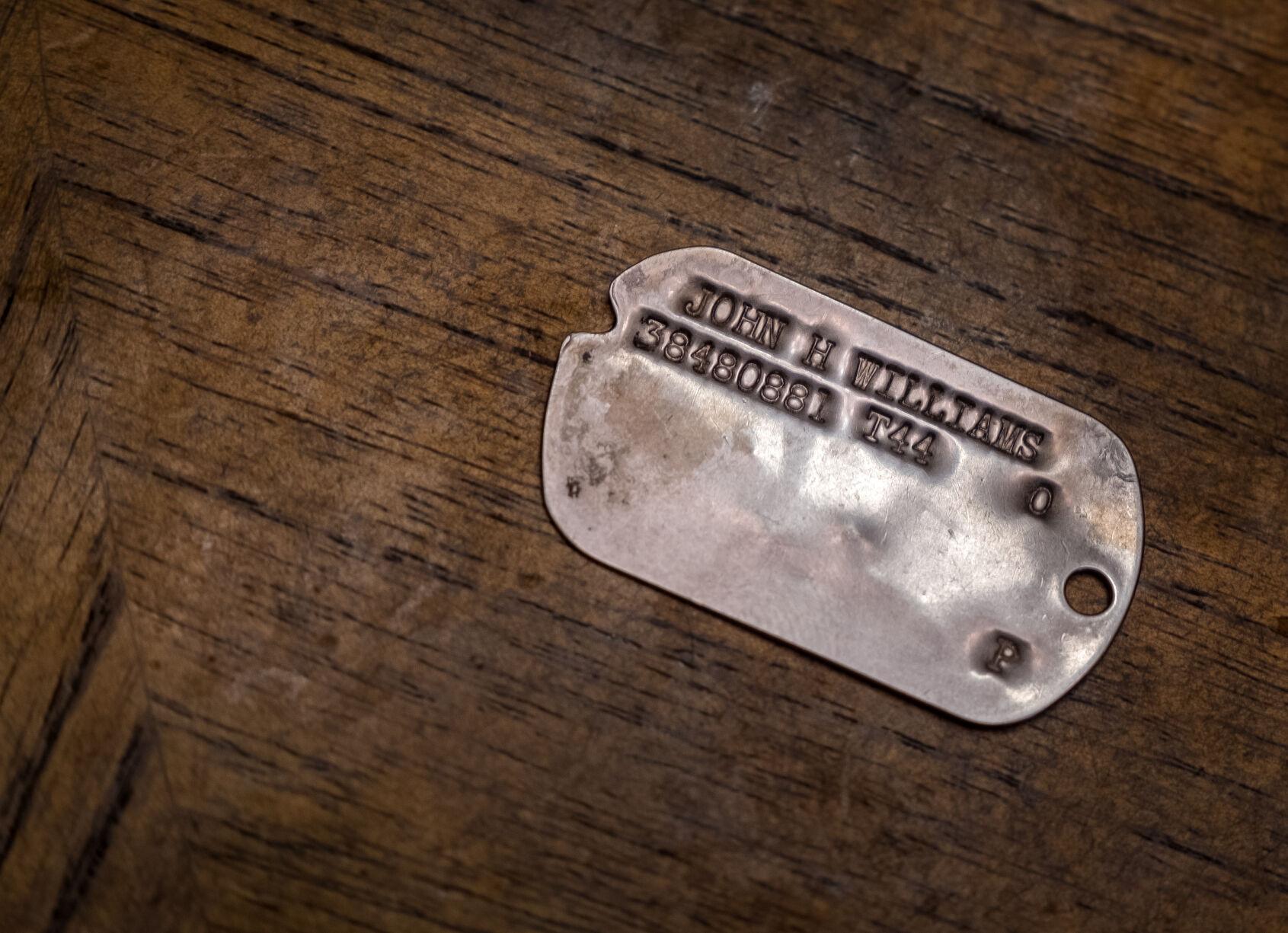 "Dog tag" is an informal term for a military identification tag worn by service personnel. Its primary use is for the identification of casualties and has information about the service member such as blood type and religious preference.
Clark, who also served in the Army, said his family has a long tradition of military service. Photographs of many of his uniformed relatives hang on the walls of his Longview home.
"My grandmother's mother's dad served in the Civil War," he said.
Clark said he doesn't know much about his uncle or his service because his father and other uncles didn't talk about it, but he does know that Williams trained at Fort Jackson, South Carolina, and served in the 3417th Quartermaster Truck Co.
"He drove trucks," Clark said.
Before the military was desegregated in 1948 by President Harry Truman, the majority of Black soldiers served in service and logistics-related fields, according to the National Archives.
During World War II, because of damaged rail infrastructure, fuel and supplies were delivered to troops across France by motor transport convoys, and the Allied forces relied heavily on drivers — the majority of whom were Black — to meet their supply needs.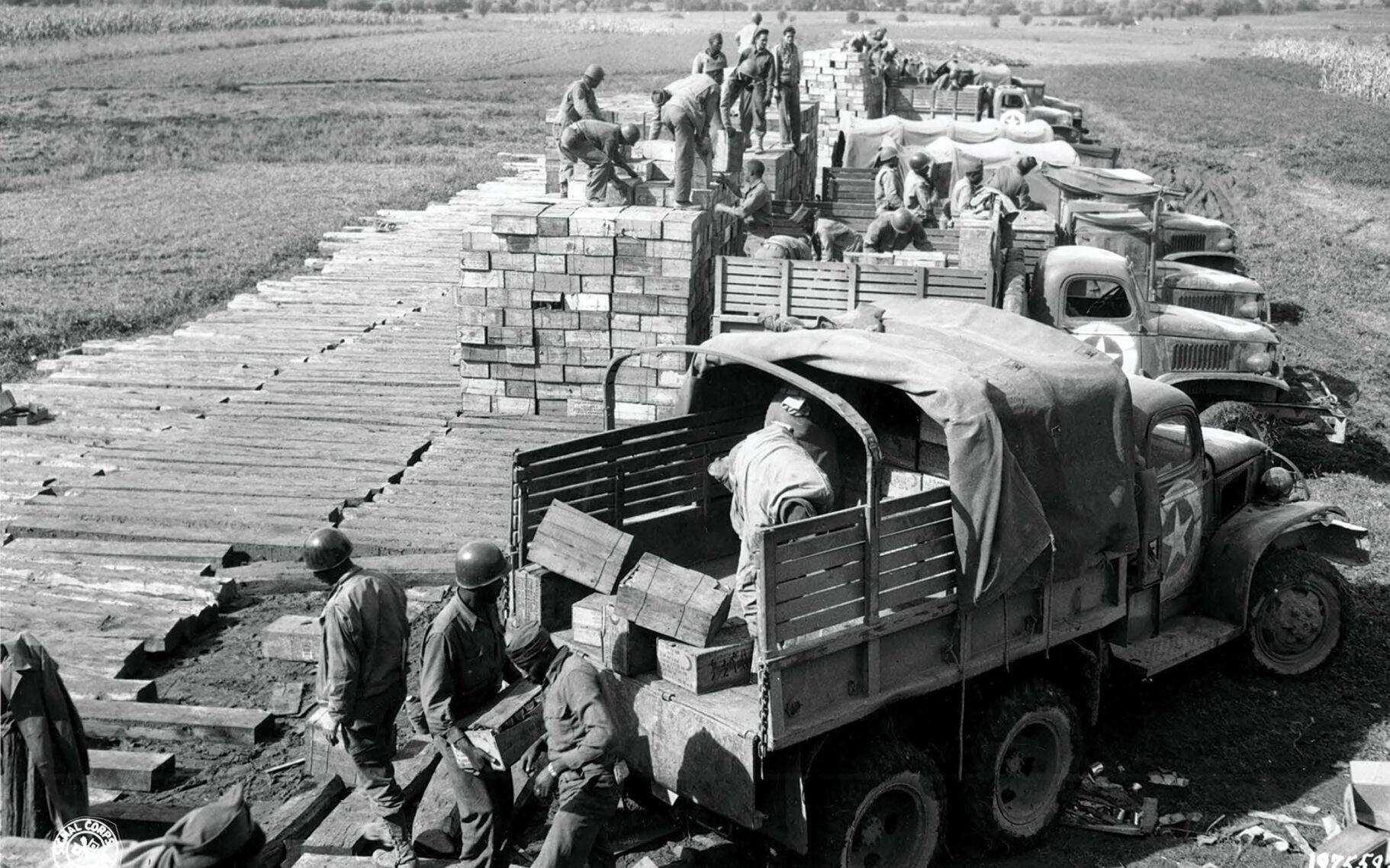 After the war, Williams, a Bronze Star recipient, returned to his home and family in Lindale. But on Aug. 16, 1950, Williams died from tuberculosis in the Veterans Administration Hospital in McKinney at the age of 25.
He is buried at Hopewell Cemetery in Swan.
According to Julia Conner with the Texas Veterans Commission, Williams' dog tag was found this past year by a couple walking near a D-Day landing beach in France and was turned over to Martine Avoyne, the wife of the mayor of the nearby town of Norolles.
Despite its age, the name on the dog tag was still legible, and Avoyne initiated the months-long search for Williams' family by employing the help of her friend and military enthusiast Alain Valcke, who was able to find several documents online, including Williams' death certificate and burial location, which led to the eventual return of the dog tag to William's family members.
In a letter to Clark included with the dog tag, Avoyne said the small, Normandy town has a yearly tribute ceremony as well as a two-day reenactment that allows civilians and especially children to understand what life was like during WWII.
In her letter, she adds, "I am committed to passing on to our younger generations the story of these brave young soldiers who came to set us free."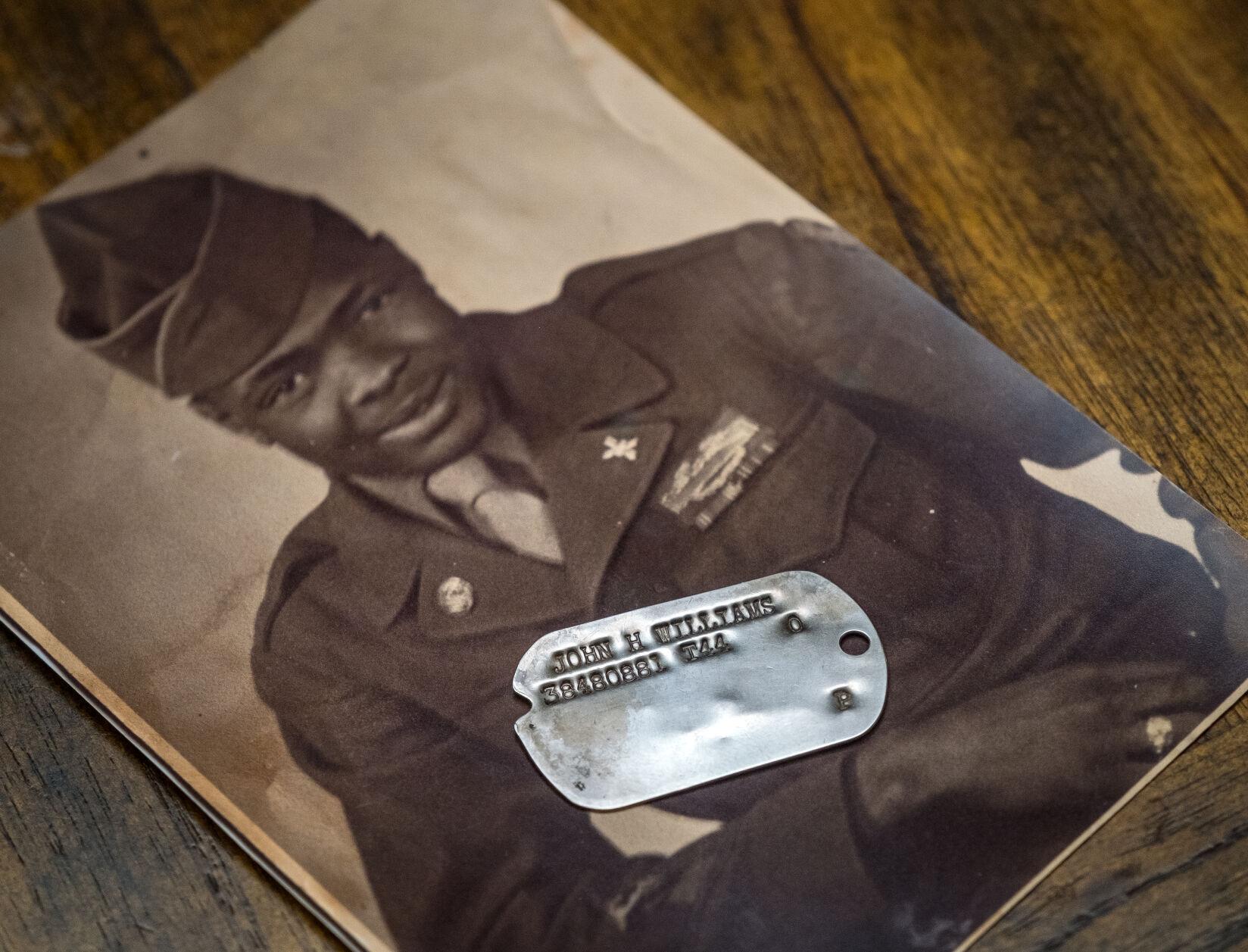 Clark said he is the official history keeper for his family and has always honored the veterans in the family by displaying their photos, so he was appreciative of the efforts made to return the piece of family history.
The couple who found the dog tag wished to remain anonymous, but Clark said he'd like to tell them and the others involved, "thank you and give them a hug, you know, for taking the time to find out and get this back to his people."