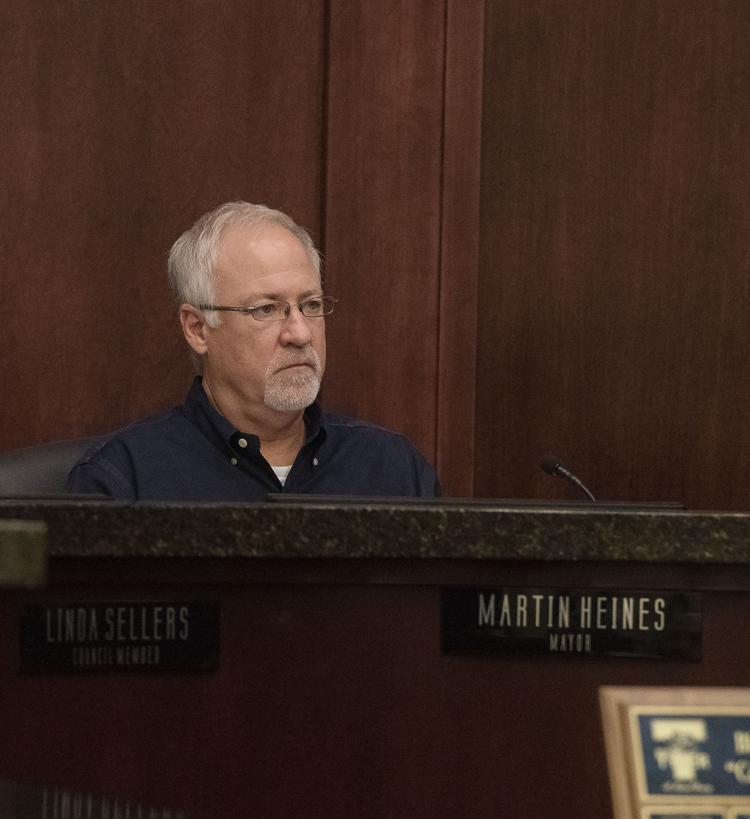 Tyler's mayor defended a recommendation to raise property taxes in the face of opposition from a prominent real estate group's lobbyist.
Mayor Martin Heines made the comments Wednesday to Shelia Torres, the director of government relations for the Greater Tyler Association of Realtors.
Torres, who also spoke against the Smith County government's property tax rate increase this month, told the City Council that rising property taxes are bad for her industry.
"Property taxes will impact the real estate market, and buyers and sellers alike will be forced to factor estimated taxes to make purchasing decisions," Torres said. "Even if the tax rate goes down from last year, it is still a property tax increase, if it brings in more revenue."
Heines questioned her logic.
"I would assume that being in a real estate industry it's a good idea to have nice streets to sell a house on, is that correct?" he said.
Torres responded: "Yes, sir."
Heines asked: "So how do we pay for streets?"
Torres responded: "There should be another avenue without raising property taxes."
"Well there's not," Heines said. "Because if you have reviewed our budget, our budget has no extra fluff in it. We have a history in this community of when we add extra money to put it into streets."
The proposed increase from 24.4452 cents per $100 of property valuation to 25.99 cents would include about $600,000 per year for street maintenance. The rest would be spread among different purposes.
The amount going into the street maintenance fund is 1 cent of the tax rate. That's in addition to another 1 cent increase in fiscal-year 2017 for the same purpose. Heines said he has pushed the dedication of 2 cents of property tax revenue for streets.
"When I came to this council we were putting maybe $300,000 (a year) into streets," he said. "When we did that, we were not keeping up with the quality of our streets. So if you want to sell houses, if you want your customers to be happy, which I want them to be, we have to have money to take care of the streets."
Heines pointed to the consultant the City Council hired in 2016 to assess the streets. At the time, the city had seen a decrease in an index that measures the quality of the streets.
He also described the struggles the city went through when sales and use tax revenue declined. That revenue source has traditionally brought in more money to the city's general fund than property taxes, but is known for volatility.
The booms and busts in sales and use tax have often been blamed on the volatility of the oil and gas industry. The city of Tyler saw sales and use tax revenue declines during the oil bust of 2015 and 2016, and imposed a hiring freeze that was not lifted until this year's budget, which started Oct. 1, 2018.
"Your homebuyer expects the great quality of fire department work and police work that we do," Heines said. "We are never going to cut that budget again. So yes, we have some excess from the last two years. We are putting that in a reserve fund."
He also said: "I will spend as much time as you want, if you want to go over the budget line by line. There is not fluff in this budget."
Councilwoman Shirley McKellar agreed with Heines.
"I live in north Tyler, and my streets have been in disrepair for some time," McKellar told Torres. "By the time I pay for new tires that I buy very frequently because of bad streets, or when I pay for vehicle maintenance, I embrace the increase."
TWITTER and INSTAGRAM: @_erinmansfield